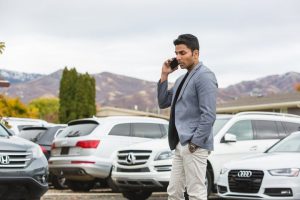 While floor plans are known in the automotive world for providing dealers with additional funding for purchasing inventory, many dealers don't know that they can also be used to support other areas of their business. Since there are so many moving parts that go into running a successful car lot, dealers may need to refocus their financing strategy. Fortunately, floor plan companies like NextGear Capital know that independent dealers face unique challenges and that's why they've created financing for dealers that can be used to support a variety of needs.
Here are some other ways that floor plans can be used to provide additional financing for dealers to support their day-to-day business needs:
Dealership Improvements – Whether a dealership is in need of maintenance throughout the building or a dealer want to repave their lot, floor plans can be used to fund any type of project. Keeping up on maintenance helps to keep dealerships both safe and looking good which are essential parts in running a successful business.
Transportation Fees – Being able to purchase vehicles from different areas of the country gives dealers more options when it comes to selecting inventory. The only downside is that they usually have to pay more to transport the vehicles to their dealership. Fortunately, NextGear Capital has teamed up with Ready Logistics to provide transportation financing for dealers to cover the immediate costs of transportation without having to dip into their wallet.
Extra Help – As with all businesses, dealers will probably need to hire additional staff to keep up with the additional workload that comes with a thriving dealership. Floor plans can be used to pay for hiring extra workers and will continue to provide dealers with the additional cash flow to take on more employees as needed.
Advertising – Letting potential customers know what type of inventory is available at a dealership is an essential part of the sales process. Dealers can apply the additional financing they're receiving from a floor plan to help support their sales and marketing strategy. Whether it's investing in social media ads or advertising an upcoming promotion, funds can be allocated from a floor plan to cover the cost. 
Technology Upgrades – Even if a dealer still considers themselves to be "old school" and doesn't like to follow the latest technology trends, they should still take the needed steps to ensure that their dealership is running as efficiently as possible. This may include making upgrades to their existing technology or even investing in new software. Floor plans can provide the funding to acquire the technology needed for dealers to remain competitive in a changing world.
Floor plans are a great tool to help grow and support any dealer's current business model and aren't limited to inventory specific funding. Contact us to find out more about how a floor plan can help support your business.