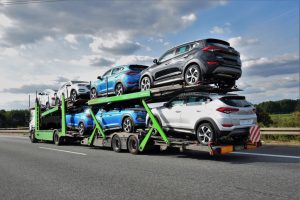 NextGear Capital recently partnered with Ready Logistics to provide dealers the freedom of floor planning transportation costs. With one seamless transaction, the flexibility of a floor plan combined with deferred shipping charges allows dealers to put their transportation costs on hold until the vehicle is sold. But what exactly does this mean and how exactly does this partnership benefit auto dealers?
More working cash flow
Dealers utilize floor planning to avoid using the cash they have on hand when acquiring additional inventory. With a floor plan, that same cash a dealer would have needed to bring in new inventory can be used for other expenses like maintaining dealership facilities, marketing or vehicle reconditioning.
Putting transportation costs on a floor plan allows dealers to repurpose the cash they would have put towards paying for vehicle transport, allowing it to be used for other expenses. Additionally, it takes time for inventory to be transported from point "A" to point "B". During this time of respite, transportation financing empowers dealers to use their capital versus having it tied up in vehicles that are not even on their lot available for purchase.
Less administration
There's often a disconnect for dealers between purchasing a vehicle at auction and getting that car back to a dealership's lot. Automotive dealers typically have separate processes in place to first purchase and then transport newly acquired inventory.
With transportation financing, dealers are able to eliminate a set of administrative processes to complete a transaction for vehicle transportation – in essence, saving both time and money in a single transaction.
Additionally, this simplified and streamlined transaction structure can make a dealership's accounting processes easier. Instead of following up on two separate transactions for an inventory purchase and its corresponding transportation charge, dealers only need to manage charges assessed to their floor plan.
Flexibility for dealers that purchase inventory online
Many dealers prefer to purchase inventory online from auction locations, using a floor plan to conduct their transactions due to the ease of use and seamless integration. However, utilizing a floor plan in conjunction with transportation financing can make it even easier to get inventory purchased online from out-of-state to a dealer's location.
More flexibility, more working cash flow and less administrative work are just a few benefits for dealers utilizing transportation financing. Click here to sign up or learn more!