Encouraging a car buyer to shop at a particular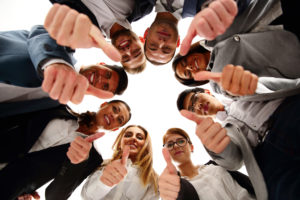 dealership is no longer just a matter of simply being the closest dealership locally. For today's customer, the car buying experience begins online. According to a study from Autotrader and Kelley Blue Book, car buyers spent 60 percent of their time online in the vehicle purchasing process. The time to influence where a customer shops begins with a dealership's digital presence, and when a customer is deciding on a dealership to visit they are bound to run across a number of dealership reviews.
Feedback should always be appreciated, and review sites make earning dealership feedback easier than ever. In an industry where the digital experience can make or break a potential customer's decision to purchase at a location, it's important to monitor and respond to dealership reviews. Take the below best practices into consideration to ensure your dealership's reviews encourage, and don't discourage, potential customers from visiting your lot.
Monitor reviews
Take note of the review sites where your dealership has earned reviews. What are customers saying about the dealership? Are there any issues mentioned in the dealership reviews that can be addressed? Every dealer and dealership will have to decide how frequently they monitor and respond to reviews. Find a cadence that works best for the team member in charge of monitoring and responding to reviews.
Comment on reviews, both good and bad
Every customer leaves a dealership either satisfied or dissatisfied with their experience. For the customers that leave positive dealership reviews, make sure to thank them for their feedback. They took the time to share their positive purchasing experience with the rest of the digital world. While it might be tempting to just ignore negative dealership reviews or tell the reviewer why their opinion is misguided, it will better serve the dealership if the response asks to reconcile the negative experience with the reviewer.
Encourage feedback
Feedback can give dealers an idea of what they need to do to improve service for their customers. Be willing to ask customers if they would like to contribute a dealership review after their purchase. Their feedback can lead to valuable insights on ways to improve the dealership experience. Dealerships that ask for and implement feedback are more likely to be in tune with the wants and needs of their customers.
Though dealership reviews have the potential to influence a potential customer's visit, when managed correctly, those reviews can bring out the best qualities of a dealership, provide insight on dealership processes that could be improved and encourage customers to visit and purchase.