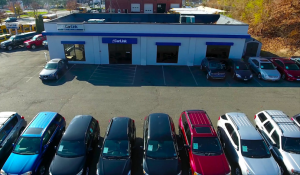 Changing and Thriving during COVID
Steve Gori has transformed the way he conducts business during COVID-19 and his dealership, CarLink, is thriving as a result. While his independent dealership was closed down for three weeks due to New Jersey's mandated state shutdown, Gori quickly worked with his staff to change the way they handle leads by implementing a weekly and monthly follow up plan. He also made sure his staff was more diligent when booking appointments and wouldn't allow customers to leave without a car when they made a preset appointment, even if it meant making a smaller margin or breaking even on a unit. Once the vehicle sales were completed, Gori delivered vehicles to his customers while adhering to his state and CDC guidelines. At times, his staff were delivering cars out of state and as far away as 350 miles from their dealership. This shift in operating procedures has resulted in CarLink experiencing record sale months and the lowest inventory point in years. Despite all the extra effort, Gori says the results have been well worth it.
Not all Heroes Wear Capes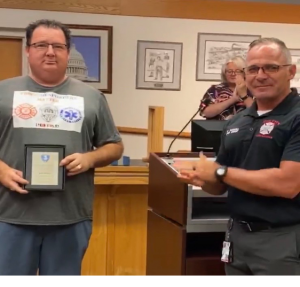 Kevin Wallace was at his dealership, Car Solutions in Del City, OK when he spotted smoke across the street at a daycare. He noticed the smoke was coming from a carport behind the building, but once closer, realized the fire was quickly growing. Wallace dashed in the daycare to the closest room, which happened to be an infant room with 8 babies inside. Despite being in the process of undergoing treatment for leukemia, he immediately jumped into action and with the help of the daycare's staff, was able to quickly get all of the babies safely outside. He then went room by room making sure the remaining children were safely escorted out of the building. Wallace was the last one out and just a few moments after getting safely outside, smoke had engulfed the entire building and everything in front of them went black. His quick actions helped save 22 children and 3 staff members. In honor of his courageous actions, Wallace recently received a Good Samaritan Award from Del City.
Feeding Those in Need
As part of their ongoing support of Gleaners Food Bank, NextGear Capital's donation from the James M. Cox Foundation was put to good use over the summer. The $25,000 donation went to support programs like the Mega Fresh Mobile Distribution which was the largest food distribution of its kind in Indiana history and the No One Runs on Empty Campaign. While NextGear Capital has always been a supporter of Gleaners, the past few months saw an increased need due to the current pandemic. Gleaners distributed 13.8 million pounds of food just in the months of March and April which was up from 6.7 million pounds from the same time the previous year. Gail Lowery, Chief Philanthropy Officer of Gleaners Food Bank said that without the support of organizations like NextGear Capital, they wouldn't have been able to be there for so many people who rely on their services.