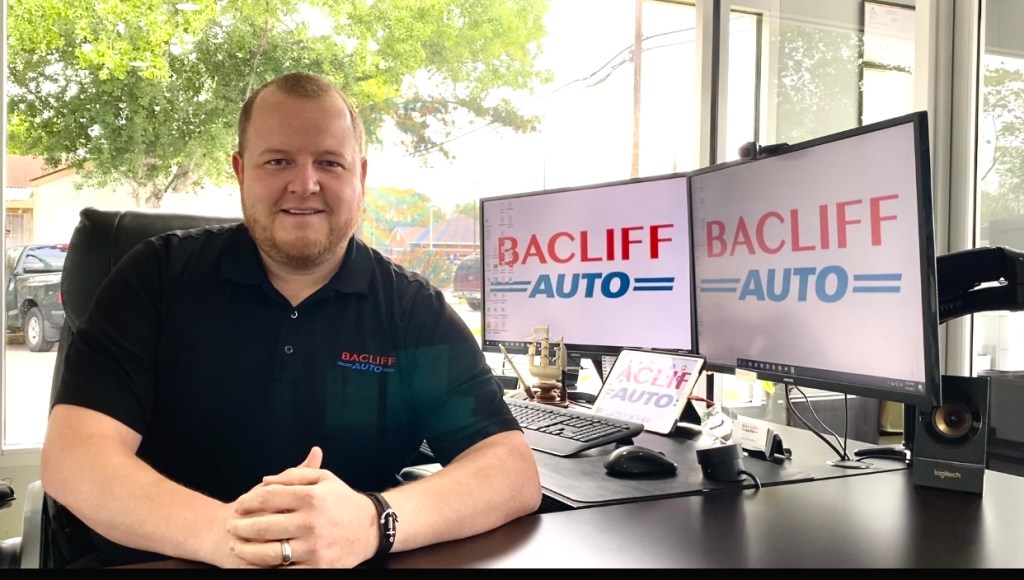 How Daniel Delgadillo's Adaptability Helped Him Thrive During COVID
Daniel Delgadillo, owner of Bacliff Auto, got his start in the automotive industry in 2008 working for a franchise dealership. He spent a few years in different roles then started selling cars on the side until he decided it was time for change. He got his dealer's license and a short time later, was contacted by NextGear Capital about getting signed up for a floor plan which was the final push he needed to make his side job his main one.
It turned out to be a fortuitous decision because when the pandemic started, Delgadillo says he was glad he had the cash flow to immediately start stocking up his inventory. "By utilizing my floor plan, I was able to ramp up my inventory by purchasing non-auction units before prices skyrocketed. It gave me some breathing room because I hadn't purchased a lot of inventory online before, so I had time to get acclimated. I've always been an old school, kick the tires guy, but I like being able to get other work done while I bid and buy from online auctions and still feel confident in my purchase after reading up on the units in the condition reports."
Unlike a lot of other dealers, he says that his business has done well during COVID. "My service center grew because it was considered an essential business during the pandemic. One of my future goals is to expand on the service center by creating a "quick lane" type service center so I can increase my customer base by offering services like oil changes and selling tires on cars that weren't purchased at the dealership. I also started making my inventory available to out-of-state buyers and shipping my vehicles across the country."
Delgadillo says that the combination of his relationship with NextGear Capital and his attitude of no risk, no reward is what has helped him to prosper. "You can't be afraid of change, and you have to take opportunities when they're presented to you otherwise, you'll never know what might've been."
Kathy Ward – Supporting Troops During COVID
Kathy Ward, owner of Ward Motor Company, has always been passionate about supporting the military ever since her son joined the Army several years ago. However, she said that when the pandemic started, she felt it was more needed than ever. "COVID has made a lot of people feel isolated so reaching out with letters and care packages can make a huge difference. These kids come from all walks of life and sometimes they don't have family who can send them letters. The first two weeks of basic training they have to spend in quarantine now, so it makes it even harder. It humbles you when you realize that you can be a light in the darkness by simply taking the time to provide words of encouragement and support."
Ward says she's also seen an increase in demand for her care packages. "In the past two years, I've helped organize over 20,000 care packages to our troops overseas for all branches of the military with the help of other military moms across the country. The packages are made up of everything from toothbrushes to energy bars. We've gotten some local donations for the packages but for the most part, we use our own financial resources to assemble and ship the packages. It's worth it though because we've gotten so much feedback about the difference it makes when they receive a care package or handwritten letter in the mail. It helps them feel connected and cared for during such an uncertain time."
Sales Team Members Support Dealers During Texas Winter Storm
When Texas got hit with an unprecedented winter storm that caused rolling blackouts in February, the NextGear Capital sales team had to quickly figure out how to continue to provide support for their clients. This proved especially challenging for team members like Portfolio Manager, Sandra Gonzalez who also lives in Texas and was without electricity and water for days. Despite this, the sales team came together to find solutions like extending audits to ensure their clients felt supported and needs were still being met. No matter what the circumstances, the sales team always finds a way to support our dealers and we thank them for their unwavering dedication.