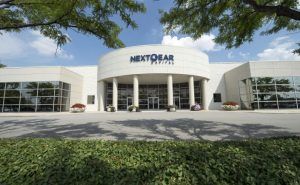 CARMEL, Ind. (April 24, 2020) – As part of its ongoing response to the COVID-19 pandemic, NextGear Capital, the automotive industry's largest floor plan provider for independent dealers, announced it's continuing to support dealers during this crisis by extending the most impactful aspect of its initial dealer relief program.
We heard what truly mattered to our customers and responded by continuing to defer curtailment and extension payments for eligible floorplan advances, for all NextGear Capital dealers in good standing, through May 31, 2020. To put it in perspective, within the first 30 days of NextGear Capital's original relief package, NextGear Capital deferred more than 160,000 payments, providing assistance to more than16,000 dealers when it was needed most.
"After discussions with our dealers, we decided to continue the relief terms that were the most important, beneficial and meaningful to them and their businesses," Scott Maybee, president of NextGear Capital, said. "Our hope is that, between the relief package, our incredible staff and the resources we've put together online, we can help our dealers make it out on the other side of this unprecedented economic crisis. Sticking together is the only way our industry will get through this still intact, and we want all of our dealers to know we are here to support them however we can."
In addition, earlier this month, to show NextGear Capital's commitment to supporting its customers, NextGear Capital advised dealers that the assistance provided in the initial package would be extended to the end of April.
NextGear Capital also launched a COVID-19 Resource Hub so dealers can easily access important, up to date information in one place. The hub aggregates information from Cox businesses and outside experts like the CDC, providing valuable resources in one spot to help dealers navigate this uncertain time. NextGear Capital will continue to monitor this crisis and is committed to supporting its clients through this time.