It's not just dealers who rave about NextGear Capital. Our employees love working here as well! Below are the top five reasons NextGear Capital continually draws the top talent in the industry!
1. Work Hard Play Hard Atmosphere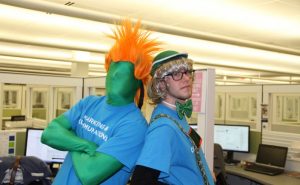 Our employees put in the sweat to help our dealers be successful. But that doesn't mean it's all work and no play. We want our employees to look forward to coming to work every day, which is why we hold different events and contests. From our annual Mini 500 each May to costume contests at Halloween to our Christmas luncheon, our employees experience the benefits of a fun work atmosphere.
2. Community Involvement
At NextGear Capital, we believe it's our corporate responsibility to give back to the places where we live, work and play. As a result, we encourage our employees to volunteer as much as they can! Our employees embrace this philosophy wholeheartedly by volunteering with multiple organizations, including Special Olympics, Ronald McDonald House and many more! To date, we've supported 43 organizations in 2015.
Additionally, we partner with our fellow Cox Automotive companies to participate in three nationwide community relations initiatives throughout the year: No Excuses (March), St. Jude Walk and Movember!
3. Promote from Within – Across All Cox Automotive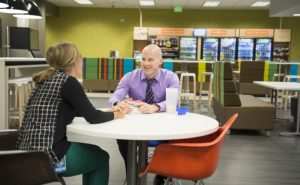 Many companies claim they like to promote from within. At NextGear Capital, that phrase has a whole other meaning to it. As a part of Cox Automotive, you have unlimited potential to grow your career at any of the 20+ brands that make up this amazing group. From Autotrader to Kelley Blue Book to Manheim, NextGear Capital employees are already viewed as internal candidates, giving them an edge over the competition to help advance their careers.

4. Brand new facility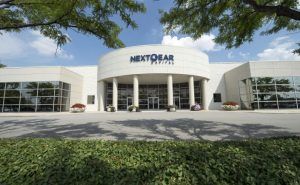 In 2014, we moved into a newly renovated corporate headquarters in Carmel, Ind. Our facility was designed to promote an inviting, collaborative environment, from our working spaces to the multiple meeting rooms throughout. Additionally, our corporate office includes some perks for our employees, including a basketball court, fitness center with locker rooms and employee café. We're like the smaller version of Google (without the slide).

5. Benefits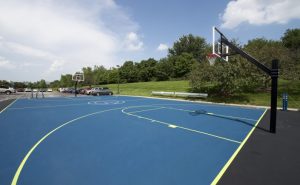 At NextGear Capital, we view our coworkers as family. And just like any family, we want to ensure that we have the best resources available when it comes to their health and future. All full-time NextGear Capital employees are entitled to our amazing benefits package, which includes health, dental, vision and a 401k. However, what sets us apart is our pension program, available to employees after their first five years of service!
NextGear Capital is a continually growing company and we have many job opportunities available! Check them out on our Careers page!