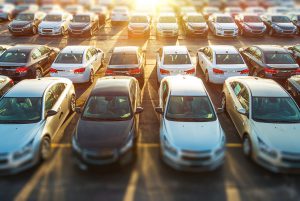 Dealers understand that aged inventory can be a drag on a dealership. Not only does the inventory cost to stay on a dealership lot, but it can slow dealership cash flow. Though the goal is always to sell first to a consumer, selling some used vehicles to consumers won't always be possible. On occasion, a dealer will have to wholesale or move an aged used inventory unit through other channels. Though many dealers can and should take vehicles to a physical auction location, taking advantage of digital auctions can be an excellent alternate route to deal with aged inventory.
First, Develop an Aged Used Inventory Strategy
Using digital auctions is a valid strategy to get rid of aged inventory. However, if your dealership doesn't have an aged inventory exit strategy, you might want to consider developing one. Does your dealership have a plan if a vehicle hasn't sold after the 15, 30, 45, 60 or 90 day mark? What's your unit break even point? Every dealer eventually develops individual formulas for success when it comes to aged inventory. However, while developing your strategy, consider the variety of avenues available to get rid of aged inventory and the role they play at each stage of your aged inventory strategy.
For example, once a unit reaches 45 days on your dealership lot, you could begin posting inventory across digital auction channels and set a limit for how long you will continue to retail that particular unit.
Utilize Online Channels
Many dealers take advantage of the flexibility digital auctions offer to limit the amount of aged inventory on their lots. For example, with digital auctions dealers are able to put units up for sale without the added time and expense of transporting those units. In addition, dealers that incorporate digital auctions into their aged inventory exit strategy are able to attract more eyes to their inventory.
Cater To Your Buyer
For dealers who use digital auctions as part of an aged inventory exit strategy, consider what your potential buyers will want to see from a listing. Do you have a condition report? Vehicle images? Make your units easy to purchase. Give your buyer all the information they need to make an informed decision.
Using digital auctions in conjunction with an aged inventory strategy means that dealers have the opportunity to recoup potential losses from aged inventory.