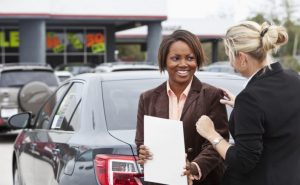 Traditionally, when thinking about a floor plan company, dealers think about inventory financing for the vehicles they purchase. Though this is the main function of a floor plan lender, dealers should also consider what other value their lender can provide. A Floor Plan Company should be a valuable partner and provide more resources than just capital.
Industry Expertise
True floor plan financing partners will have in-depth knowledge on the automotive industry and will be able to provide valuable insights on current trends of which dealers should be aware. This usually isn't the case with banks or other local lenders. NextGear Capital has the resources to stay connected to automotive dealers and understand their needs and pain points.
NextGear Capital's partnership with Cox Automotive means that our dealers are backed with insights from the entire Cox Automotive network. This expertise sourced from every corner of the automotive industry ensures that dealers get the guidance they need when it comes to using their floor plan.
Local Market Knowledge
Many floor plan companies have local representatives or account executives that can provide additional insights, answer questions and can work to help dealerships manage their floor plan. NextGear Capital's performance management system allows for more efficient and meaningful interactions with dealers to add even more value to their business. Dealers can reach out to their performance manager with any questions or concerns with confidence that their floor plan company is working for them,
Dealer Resources
Auto dealers looking to stay up-to-date on the automotive industry and the current landscape of the used car market, should seek a floor plan partner that offers a selection of dealer resources, including case studies, informative videos, tips and trends. These resources should cover a variety of subjects; including purchasing and selling inventory, sourcing inventory and business practices amongst a gamut of other topics.
Utilizing a floor plan company as a resource for industry information ensures dealers are informed of essential information to help run and grow their businesses.
For more information on how we can help your dealership grow, contact us.