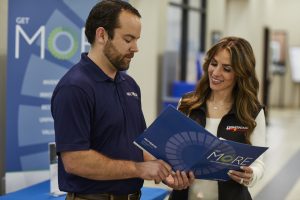 No two dealerships are exactly alike, and their floor plans shouldn't be either. Unfortunately, some floor plan finance companies do not offer a variety of plans for their dealers. A large, established dealer may need a floor plan provider to help with title management while they expand their business, but a smaller dealer may need more flexible terms to acquire lower-priced inventory to fill their lot. There are several reasons why it is important to get terms that fit your business model, and luckily, there are a few options that can provide dealers with custom dealer floor plan financing programs.
So, what makes a floor plan better than cash?
Floor plan financing empowers tens of thousands of dealers worldwide to stock their lots with the inventory consumers want. Dealer Floor plan financing programs give independent dealers more buying power, since their cash is no longer tied up in inventory. The increase in cash flow gives dealers the freedom to use their cash for other aspects of the business. For example, the cash a dealer used to spend on inventory can now but put forth into new dealership signage, advertising, or even a service center.
With a custom floor plan, a dealer will get all the benefits of a standard floor plan and much more. A floor plan provider that takes the time to speak and individualize floor plans can ease concerns and help grow business.
What makes a floor plan customizable?
One of the first things a dealer looks at when deciding on a floor plan provider is rates, or cost. The cost of a floor plan can vary significantly dealer to dealer. Dealership size, credit score, and a variety of other factors go into determining the terms of a floor plan.
At NextGear Capital, we offer Tiered Pricing. This is a unique feature that bases floor plan fees on purchase price, not fixed or promotional terms. For example, a dealer who floors a $2,000 unit does not have the same flooring costs as a dealer who floors a $12,000 unit. This keeps cash on hand versus tied up in inventory, creating a more profitable way to manage a dealership. Tiered Pricing has been a success since it was launched, with dealers seeing savings up to 65% on their flooring costs.
When looking at floor plan providers, it's important to determine if they offer a wide range of dealer floor planning options that support remarketed unit purchases with short and long-term solutions. For the dealer looking for something individualized, a company that offers revolving lines of credit and non-traditional lending options should be top of the list.
Another thing to consider when looking at dealer floor plan financing programs, is their staff. It's important to find a company that focuses on forming relationships with their dealers. Unfortunately, floor planning services offered by banks and local lenders aren't always consistently loyal to dealers. Over the years, several financial institutions have been in and out of the floor planning business, and support and attention for those efforts waver depending on the profitability of the bank or local lender's floor planning program.
Financing inventory for dealers is the sole focus of a floor plan company. Beyond just a consistent record of providing funds to car dealers over the years, floor plan providers offer a partnership steeped in years of experience in the industry. Finding a customer-centric provider is key to ensuring you receive a dealer floor plan financing program tailored to your individual needs.
Ready to partner with NextGear Capital to build a custom floor plan? Apply now or contact us to learn more.