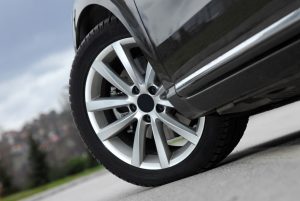 Getting a vehicle ready for the front lines of your dealership lot isn't a simple task. There are repairs, interior and exterior detailing, and other small touches typically required before putting a car on your lot. It takes time to make all this happen, and often will hinge on an individual vehicle's overall condition. On average, it usually takes a dealer seven to ten days to complete necessary repairs and detailing before putting a car on the front lines. However, by floor planning vehicles and streamlining used car reconditioning, dealers can get vehicles front-line ready faster, making potential vehicles available sooner to consumers and improving turn times.
Why Reduce Reconditioning Time?
Holding costs accumulate the longer a dealer holds on to a vehicle. To determine holding costs, read our floor plan finance formulas. By reducing the number of days it takes for vehicles to be reconditioned, dealers are able to incur fewer costs and potentially sell vehicles faster to consumers, improving overall turn time.
Establish Your Baseline
In order to streamline a process, it's crucial to understand where things are currently. After floor planning an auction vehicle, how long does it take to get it to your dealership? How long does it currently take to get vehicles front line ready? Complete a brief audit and note a few different potential solutions to streamline the used car reconditioning process.
Ask for Input
Operating a dealership can be a team effort. If changes are going to be implemented, it's crucial to get input from the individuals carrying out the various reconditioning tasks. Consider any hesitations or concerns they may have, and make sure everyone is on the same page before implementing changes.
Recondition Cars at Auction
Dealers that may not have a used car reconditioning operation are often able to utilize on-site auction reconditioning services. Taking advantage of this option may help your dealership repair and detail vehicles faster.
Every vehicle acquired has different reconditioning needs. However, by improving the amount of time it takes to get a car front-line ready, dealers can recoup time and holding costs that hold up dealership operations, turn time and profitability.