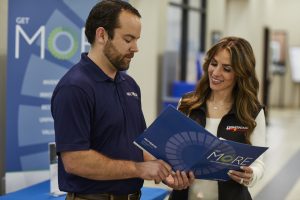 When considering an auto dealer floor plan, there are often misconceptions associated with how it can affect the business of an independent car dealership. Sometimes dealers use cash to purchase inventory without knowing the full benefit of a floor plan, or what they may be missing out on by not using one. Below are the most common myths associated with an auto dealer floor plan. 
Floor Plans are too Complicated 
The issue for some dealers is that they just don't know where to start. Not knowing what the application process entails and what documentation will be needed from them can be overwhelming. To get a NextGear Capital floor plan, all that is needed is a dealer license and credit history, or a history of paying down debt. With those two things, the next step is filling out an easy-to-complete application. Once the application is accepted, dealers will be given a line of credit amount based on their credit score and size of their business. This credit amount isn't set in stone, dealers will have the opportunity to increase their line of credit as their business and inventory needs demand.  
Once activated as a client, dealers will have 24/7 access to tools and support to manage their auto dealer floor plan. One example of support is the Performance Manager system where dealers will have a representative in the area with market expertise and valuable insights to help in making smarter inventory decisions. Dealers also have access to Account Portal which allows them to easily make payments, see real-time data, manage audits, and more, ensuring that having a floor plan is anything but complicated. 
Floor planning also simplifies the auction process. Instead of dealers having to wait in line to pay off a vehicle after winning the bid, they can just simply put the vehicle on their floor plan. The dealer also doesn't have to worry about making sure funds are available, whether that be from their own savings or from a different lender such as a bank. An auto floor plan puts time back in the dealer's day so that they can focus on their business. 
Too much risk- there isn't room to make a profit 
We often hear from people that are hesitant to use an auto dealer floor plan that there are too many costs involved and there is no room to make a profit, making it a risky proposition. Although there are some additional costs associated with floor planning, that mindset doesn't consider how much it costs a dealer to not use a floor plan. Dealers' time is valuable and using a floor plan allows them to make to the most of it. They don't have to worry about standing in line at auctions or managing titles and can focus on tasks that make their business flourish. NextGear Capital dealers have even more time saving opportunities on non-auction purchases with Rapid Pay, a tool that allows for expedited funding on notice of a title. 
An auto dealer floor plan also allows for more cash on hand while affording the ability to stock additional inventory, therefore increasing profitability. When funds aren't tied up in the inventory on the lot, dealers can disperse funds however they see fit, whether that be covering overhead, using it for unexpected expenses or investing it to expand or grow the business. 
Another way for dealers to increase profitability is by improving turn times and reducing holding costs. As stated previously, a floor plan allows for more cash to be kept when purchasing inventory. Dealers that are unable to sell inventory that they purchased with cash quickly, will end up having holding costs that will cripple the dealership. Another way to reduce holding costs is to make sure that the right inventory is on the lot. NextGear Capital dealers have access to many tools such as Manheim Market Report to make sure they are doing just that. 
Inventory financing doesn't have to be complicated and the benefits can outweigh the risk if your floor plan is managed properly. If you have any additional questions about an auto dealer floor plan, please contact us.