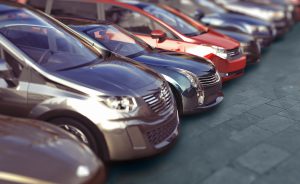 Carmel, Ind., March 21, 2019 — While every dealer approaches inventory selection differently, key trends emerged last year that help illustrate which vehicles dealers found most appropriate to add to their lots through floor planning. Trucks and sedans, which are typically practical and affordable options for customers, dominated the list of NextGear Capital's Top 10 Floor Planned Vehicles of 2018.
While Crossover Utility Vehicles (CUVs) and Sport Utility Vehicles (SUVs) gained a larger share of the new car market in 2018, trucks and sedans continued to show their value in the used car market. The For
d F150 and Chevrolet Silverado, the two best-selling new vehicle models last year in the U.S., also were popular on the used car side and topped the list of floor planned vehicles. Midsize sedans, including the Toyota Camry, Nissan Altima, Honda Accord and Ford Fusion, ranked highly too.
"Millennials are some of the biggest used-vehicle consumers, and price often factors heavily into their purchasing decisions," said Shane Pyne, NextGear Capital industry intelligence manager. "At the moment, used sedans are generally more affordable, making them an attractive choice for budget-minded car shoppers. Trucks remain a popular and practical choice for customers, putting them high on the list for dealers to stock as well."
The Top 10 Floor Planned Vehicles of 2018 in order were:
Ford F150
Chevrolet Silverado
Nissan Altima
Toyota Camry
Honda Accord
Ford Fusion
Honda Civic
Toyota Corolla
Jeep Wrangler
GMC Sierra
NextGear Capital, a Cox Automotive brand and the largest independent inventory finance company in North America, compiled the list based on an analysis of data from more than 20,000 independent dealers. Dealers can use NextGear Capital floor plans to finance both auction and non-auction purchases, helping them acquire the inventory they need to attract customers and grow their business.
The NextGear Capital Top 10 Floor Planned Vehicles led a used vehicle market that hit a post-recession record in 2018 with 39.6 million units sold, based on Cox Automotive estimates. The Manheim Used Vehicle Value Index also estimated used vehicle values rose for the year. A closer look at vehicle segments backs up the trend in top floor planned vehicles. While losing share in the new car market, midsize sedans and compact cars outperformed the wholesale vehicle market in their value gains, a trend that has held through the first part of 2019, Manheim data shows.