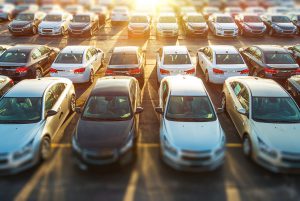 Digital buying has long been an option but in today's current COVID-19 pandemic, it's become a necessity. Thanks to modern technology, it has never been easier to source inventory from the comfort of your home or office. According to data provided by Manheim, over half of their vehicle sales are sold through a digital transaction. Here are some tips designed to help you successfully source inventory in the expanding digital marketplace:
Make Informed Decisions – Thanks to an abundance of information available online, it's easy to find out anything you want to know about a vehicle before purchasing it. Tools like vAuto allow you to see the wholesale value of any car you're looking at, along with its current market value. Tools like these can help you feel confident when a customer wants to negotiate on the cost of a vehicle. 
Benefit from Enhanced Transparency – Gone are the days when dealers were wary of purchasing vehicles online because they couldn't see or touch them. Thankfully, most auctions have been selling their inventory digitally long enough that they've near perfected the experience for buyers. While you can't physically 'kick the tires' on a vehicle virtually, you can access tools that show you in-depth condition reports, 360-degree vehicle imaging and detailed inspection reports without having to leave your home or dealership.
Increase Your Inventory Options – When you are on the hunt for a certain type of vehicle, there's no easier way to track down the make or model you're looking for than by going online. Instead of spending hours traveling from auction-to-auction in search of the vehicle you're looking for, tools like OVE save you time by providing access to the largest online wholesale marketplace in the industry and a one-stop shop to the inventory you're looking for.
Streamline Your Buying Process – Besides having more access to a variety of inventory options, you can also purchase vehicles online. Tools like Manheim Express allow dealers to bid on and buy vehicles from the convenience of their mobile device. If you use your NextGear Capital floor plan to purchase your inventory, you can benefit from other products and services. Account Portal for example allows you to see credit availability, clear audits, request title information and pay off your floored units through your desktop or mobile device.
Sourcing your inventory digitally has become an essential part of remaining competitive in the ever-changing automotive industry. By using convenient tools that allow you to search for and purchase vehicles without having to travel anywhere, you'll have more time to spend on other areas of your business which will help to make you more profitable.