Finance with NextGear Capital
Unlock your buying potential with a floor planning option that's right for you.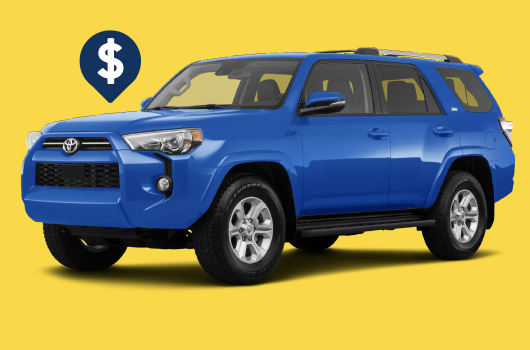 Already a NextGear Capital customer?
Take advantage of this special promotion by linking your CarMax Auctions and NextGear Capital accounts by simply submitting your dealer name and NextGear Capital account number to CarMax Auction by email, call, or go to CarMaxAuctions.com
Not yet a NextGear Capital customer?
"Now that my cash isn't tied up in inventory, I can do more of the things I used to just dream about."
Chris Tingler, Car Shop Inc.**

Special May Promotion Event at CarMax Auction
*Promotion terms are 60 days for $30 plus interest on the total financed amount which shall accrue on all eligible purchases at the Base Rate (as defined in your Demand Promissory Note and Loan and Security Agreement (your Note")) plus 4% on the total financed amount from the date of purchase. Promotion applies to dealer s floor plan fee, term, and interest only. All other charges and terms pursuant to your Note and any other agreement with NextGear Capital apply. At the end of the 60-day promotion, eligible Advances will be rolled over to dealer s contracted terms as of the date of purchase upon payment of 0% principal reduction, accrued interest, fees and charges. Promotion available only for purchases made by a contracted NextGear Capital dealer at a CarMax Auction location using their retail and/or wholesale NextGear Capital line of credit only between May 1, 2022 – May 31, 2022 that are contemporaneously floor planned with NextGear Capital. Dealer must be in good standing with NextGear Capital with available retail and/or wholesale credit available solely from NextGear Capital and originated from the Discover System, to be eligible for the incentive. To the extent an eligible purchase is otherwise eligible for another NextGear Capital promo or event sale, these event sale terms shall apply. This offer has no cash value and cannot be combined with any other offer. NextGear Capital reserves the right to modify or terminate this offer at any time. Except as otherwise provided herein, all Advances are subject to the Terms and Conditions of your Note with NextGear Capital. Please see your local NextGear Capital representative for complete details. Not available to South Dakota or New York dealers. All Advances made in California by NextGear Capital are made pursuant to NextGear Capital s California Finance Lender License, #603G505. To opt out of this offer, please visit nextgearcapital.com/opt out and provide the information requested within 5 business days of the sale date.
** This testimonial was received via interview, audio, digital and/or video submission. This testimonial is by an actual NextGear Capital customer and is based on this dealer s individual experiences, reflecting real life experiences of this NextGear Capital dealer. NextGear Capital does not claim these are typical results that dealers generally will achieve. The dealer s experiences may not be indicative of future performance or success of any other dealers. The testimonial may have been shortened so the whole message is not displayed due to length and/or relevance.