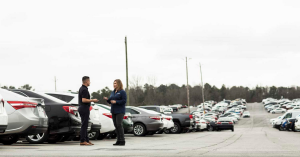 As more independent dealers gravitate towards buying online, it's important to understand that you can maximize success by knowing how to best leverage virtual auctions in your inventory strategy. Whether you're buying or selling for wholesale or retail, the online auction process works for just about any inventory type. Here are 5 tips for setting yourself up for success in a virtual auction environment: 
Educate Yourself – Even if you've purchased inventory online before, it never hurts to take the time to make sure you know all the intricacies associated with online buying and selling. Each platform works differently, so you want to make sure you have a thorough understanding of the one you're using before sale day. Some like Manheim, offer tutorials on their website that walk you through step-by-step so that you can confidently buy and sell inventory.
Increase Your Inventory Exposure – One of the advantages that comes with both buying and selling your inventory online is the amount of reach you'll have. You'll attract buyers from several miles away, while also having quick access to view inventory in the next state over, making it easier to find the vehicles your customers are looking for.
Know the Basics – Do you know what a green light vehicle means? Do you know the difference between a condition report and a vehicle detail page? While you might think you're already an expert when it comes to auctions, you may be surprised that you have a few things to learn when it comes to virtual ones. It doesn't hurt to take some time to brush up on the basics so that you don't suddenly feel out of your element during a sale.
Take Advantage of Real-Time Information – Online auctions provide the most up-to-date data from buyers and sellers bidding on vehicles, which empowers dealers to quickly optimize their strategy to meet market demand. Use filters to narrow your search and quickly find the inventory you're looking for and sign up for notifications when those vehicles hit the auction block. You can also search for inventory by categories such as mileage, location, year, make and model creating for an efficient process.
Anonymity – One of the top perks of online auctions is how easy it is to outmaneuver your competition. Instead of worrying about hiding your bids from a neighboring dealership who might try to drive up the price on a vehicle, you can bid anonymously helping you secure the best price on your inventory.
Online auctions offer more than connivence and as they continue to evolve and technology improves, it's a good idea to try to stay on top of any new enhancements that become available. Remember that the more prepared you are, the better your chances will be for securing the inventory you need which can help you to stand out among other independent dealerships!