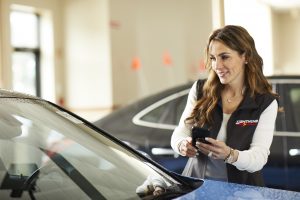 Used car dealers have the unique challenge of continuously balancing cash flow and inventory. Though maintaining cash flow can be difficult, managing aged used inventory for profitability is often a bit more demanding on a dealer's time and efforts. An added downside is that vehicles that sit on your lot too long depreciate and consume resources. Though using floor plan finance to purchase vehicles can help keep cash depreciation at bay, an exit strategy paired with a few strategic inventory outlets can help dealers recoup the costs of aged used inventory. Consider a few of the following key places to send aged used inventory.
Wholesale at Auction
One of the most common ways dealers recoup costs on aged used inventory is to simply take the unit back to a physical auction location. The ability to touch, feel, hear and smell a car is a crucial aspect for some dealers to make a purchasing decision. Be sure to get any inventory to auction sooner rather than later to make sure it is properly processed.
Digital Auction Platforms
As consumers continue to embrace digital retailing, car dealers do the same. For dealers that want to skip visiting a physical auction, it's simple to order inventory from the comfort of the dealership office via digital auction platforms.
These platforms make it easy to both buy and post aged used inventory. For example, digital auctions platforms like Manheim Express allow dealers to quickly and easily post inventory from the convenience of a mobile device. Often, there are also other features that allow dealers to show additional images and details, and the potential to add condition reports to validate the state of a vehicle.
Plus, dealers don't necessarily have to wait to until a unit becomes "aged" to post on the platform.
Exchange Inventory with your Local Network
Vehicles that don't sell well on your lot may have a better chance to sell at a neighboring dealership. Building a local network takes time and effort. However, the ability to exchange aged used inventory with dealers can be a valuable resource to both source and sell vehicles.
NextGear Capital dealers have the added bonus of quickly and simply using their floor plan to purchase these non-auction units via Rapid Pay.
Inventory management is a key part of running a successful dealership. By floor planning vehicles and having an exit strategy for every vehicle that comes to your dealership, dealers can recoup aged used inventory costs and reduce cash depreciation.