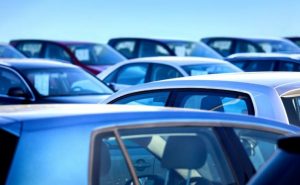 Trying to run your dealership during this challenging time can seem like an uphill battle, not only are you trying to figure out how to safely sell vehicles to your customers but you're also looking for ways to save money. Fortunately, there are several free or low-cost marketing tools that are currently available and easy to use. Here are some resources and tips on supporting your marketing needs during the current economic climate:
Optimize your Website – If you already have a website, now is the time to ensure you're using it to its full capacity. Keep any inventory you're listing online updated and make sure you're including several high-quality photos since customers will want to minimize the time spent at your dealership. You can use free photo editing tools available on your mobile device or download apps like Adobe Photoshop Express to make sure your photos look as good as possible. You should also consider having a dedicated COVID-19 page or section on your website that links to any social media channels you're using, contains updates to your business and includes information on actions you're taking to help keep your staff and customers safe. If you don't have a website, you should consider using a Google My Business account to list and verify all of your dealership information including store hours, addresses and contact information.
Embrace Social Media Channels – If you've been hesitant to use social media before, now is the time. Not only can you provide real-time updates and quickly communicate to your customers, but you can also use social media to help sell your inventory by using hashtags to help customers search specific makes and models. Facebook ads while not free, can also be used to help you target the right customers for your business based on demographics like geographic location and personal interests. You can also boost posts for a minimal fee to reach a larger audience.
Become a Designer – You don't need a degree in graphic design to create simple flyers and digital marketing materials. Graphic editing software like Canva are not only free but allow independent dealers to create anything from images that can be used in social media posts, to illustrations that can be used in posters or flyers. If you're simply looking for a quick way to help your dealership stand out, logo making websites like Wix allow you to create a new logo for your dealership in under 30 minutes.
Create Your Own Videos – Thanks to modern technology, it's easy to shoot a video from your mobile device that can be uploaded to your social media channels or posted on YouTube. If you do, make sure that you also include a link in the description that will direct your viewers back to your website. You can also use video services like Biteable to quickly create a commercial for as little as $15 a month.
Stay Connected – Sending emails to your customers to keep them informed on upcoming promotions or business changes is a great idea.  Tools like MailChimp provide you with templates to create emails, then allows you to distribute those emails to 2,000 unique email addresses for free.
Get Feedback – Even though your customers aren't going to be able to come into the dealership as frequently, you can still get their feedback through surveys. SurveyMonkey is a free tool which allows you to create online surveys so you can ask questions that will help you get a better pulse on what your customers' current needs are. Then, you can use that feedback to become more effective in making decisions to support your business and customer's needs.
Even though these are uncertain times, there are several marketing tools and resources available to help you to continue to run your business and make adjustments quickly even if you're on a shoestring budget.