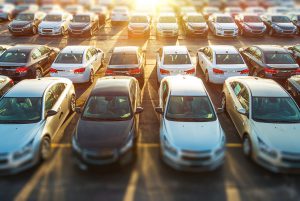 Summer can be a challenging time of the year for used car dealers. For many, remarketing volumes become stagnant and retail sales passive between June and September. Young Bobby wants to go to summer camp, while mom and dad want to put a new fence in the back yard. As a result, car sales dwindle in the summer.
After the highs of tax season, the summer blues can be a difficult transition. Remarketing institutions plan for a slowdown and dealers should too. It's important for dealers to be flexible in their buying and selling so that they can be both competitive and profitable in the market.
In the auto remarketing industry, there are three universal truths when it comes to efficiently managing inventory: use your working capital efficiently, buy smart and take advantage of resources that provide information on wholesale industry trends. By following these tips below, you will be better prepared to deal with the slowdown of summer.
1) Be more efficient with the use of your working capital
Floor planning is a great way to balance credit and working capital to maximize your cash flow. This balancing act is oftentimes the lifeblood of a dealer's business and the fuel for growth. However, ineffective use of working capital and under-capitalization, among other factors, can contribute to a dealer going out of business because they can't keep up with their working capital. Simply put, the more cars you buy and sell, the greater the need to manage your cash flow.
For years, floor planning has been a resource to help loosen up working capital for used car dealers. What would you do with increased working capital? Would you advertise more? Hire a new sales person? Repave your lot? The list goes on, as the benefits of having working capital for any small business will only keep you from experiencing failure. Simply put, floor planning provides you the ability to keep your lot full…full of cars and customers.
2) Buy smart
It might be tempting to buy that snazzy sports car because it looks nice, but is it a good price and does it make a potential profitable addition to your inventory? Going to auction with a plan of how much you are willing to spend can help save you from those "impulse buys" that may turn into buyer's remorse down the road.
Different cars sell better in different seasons. In the summer, you are going to get more business for convertibles, recreational vehicles and motorcycles than for trucks and SUVs. Make sure you're buying vehicles that will sell well and won't be sitting on your lot for months and months.
3) Watch wholesale industry trends
There are some valuable resources available to used car dealers to stay current on the latest industry trends and happenings. The NIADA publishes a Used Car Industry Report every June that provides analysis and an overview of the used car dealer and used car marketplace.
Additionally, Manheim publishes its own Used Car Market Report annually as well as a monthly Industry Brief. Both of these sources have a wealth of knowledge provided by the largest auction house in the world. Many trade publications and online resources, such as Automotive Digest's monthly Used Car Market Report, also provide dealers with knowledgeable information to help them understand pricing and other developments in the industry.