So you can harness the passion behind your dealership
At NextGear Capital, we are not just another automotive finance company, our support staff is helping dealerships harness and build upon the passion that drives a successful business. From the matchbox cars he owned as a child, to the cars he is selling on his lot today, Darren Vivolo, owner of Bayshore Automotive, has that passion. Like so many of us dream of doing, Darren has turned his childhood passion, into his profession and his customers can feel that excitement when they walk into Bayshore Automotive. Darren explained, "Every day I look forward to coming to work because I think – What am I going to create? What am I going to build? What am I going to buy? Every day is a new experience and it's a lot of fun."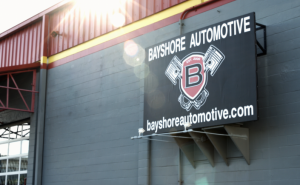 Bayshore Automotive is every Jeep enthusiast's dream. Located in Tampa, Florida, Darren and his staff are designing and building one of a kind Jeeps that have everything from custom matte paint jobs and embellished grills, to tubular doors or no doors at all! One look at Bayshore's inventory is evidence that Jeep life is real, and it's overtaking historic Ybor City.
Darren has been flooring vehicles with NextGear Capital for over two years and said, "Ever since I started with NextGear Capital, things have just been going up." "I love the mobile app. It's easier to floor and unfloor a car than it is to order a pizza. If I guy like me can do it, anybody can do it!" NextGear Capital goes beyond what you'd expect from an automotive finance company. We are consultative partners, and our business model places relationships and people first. We're a proud partner to dealerships both big and small, because we know that regardless of the size or location of your lot, at the end of the day nothing drives business like the passion behind it.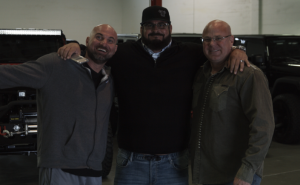 NextGear Capital supports dealers worldwide with the buying power and flexibility they need. But our representatives are also taking the time to figure out what's really driving their business. "NextGear is like having another staff of employees. They make it so simple, it allows me to do the things that I want to, which is be with my family." Darren explained that his family is what matters most to him and they ultimately drive his business success at Bayshore Automotive. Darren is balancing multiple priorities in his life and when he is not customizing Jeeps with his team he spends his time on the ball fields with his kids. Darren is a father of four and manages to coach his kid's baseball and soccer teams in the area, despite the challenging schedule of an independent dealer. NextGear Capital helps to make that possible through cutting-edge technology, industry expertise, and resources you won't find anywhere else.