At NextGear Capital, 2016 brought a continued focus on serving not only our clients but also the communities in which our team members live and work. Led by Patty Turner, Senior Director of Corporate Administration, the Community Relations team thrived on not only sponsoring events financially, but by staying committed to community and volunteering our time. Because of this, 2016 was a record breaking year of fundraising and volunteering for NextGear Capital. Each month, team members at the corporate office, as well as in the field, had an array of volunteer and fundraising opportunities in which they would choose to participate to give back to their communities.
Quarter one started the year out strong with a Cox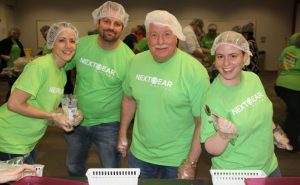 Automotive initiative, 'No Excuses'. Every year, Cox Automotive and its brands dedicate time in March giving back to the community – no excuses. NextGear Capital alone was able to serve 80 unique organizations nationwide. In March alone 336 team members volunteered by donating 48 pints of blood to the American Red Cross, making 50 blankets for Project Linus, hand-making 278 dog and cat toys for the Humane Society for Hamilton County, packing 10,000 meals for Stop Hunger Now, and sorting approximately 9,400lbs of nonperishable food items for Gleaners Food Bank of Indiana. Field team members were able to put together 7 team-building volunteer events across the nation, from serving at the Houston Food Bank to the Ronald McDonald House here in Indy, they made no excuses to find time to volunteer together.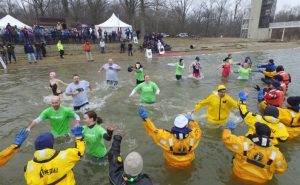 The biggest fundraiser from the first quarter was the Polar Plunge, which team members participated in on behalf of the Special Olympics. Over $3,600 was raised and 11 NextGear Capital team members plunged into the freezing 10°F water of Eagle Creek Reservoir on March 5. Finishing the quarter with 2,230 hours volunteered among 371 volunteers was nothing short of impressive. With both corporate and field team members committing to their community, a total of 359 unique events were supported throughout the three month span.
Quarter two had a lot to live up to and it did not disappoint. With over 1,700 volunteer hours recorded, 272 NextGear Capital team members participated in 260 volunteer opportunities.
NextGear Capital team members worked together to raise $5,215 for the 2016 Tour de Cure, a series of funds-raising cycling events held in forty states nationwide to benefit the American Diabetes Association. Although not an actual race, the bicycle ride raises funds for diabetes research. Additionally, NextGear Capital participated in Cox Automotive's initiative 'Drive Away Hunger'. NextGear Capital team members donated 12,766 pounds of nonperishable food items, producing 12.8% of Cox Automotive's total donation goal. NextGear Capital field team members were able to raise an astonishing 3,280 pounds of the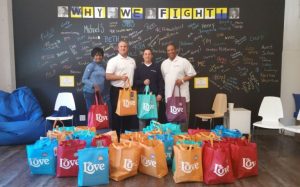 donated total, 797 of which were donated at Manheim auctions. The bulk of the donations came from the Great Lakes, South West, North Florida, Mid-Atlantic and North Central regions; making it clear the field team members were truly dedicated to driving away hunger. The NextGear Capital Canada office raised 260 pounds and the UK office was able to pile an impressive 679 pounds, donating their nonperishables to the Mississauga Food Bank and West Cheshire Food Bank, respectively. The 4.2 tons of nonperishable goods collected at the corporate office were donated directly to Gleaners Food Bank of Indiana.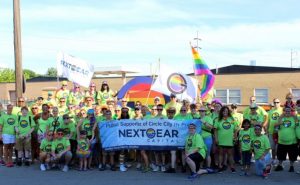 To round out the quarter, NextGear Capital played an active role in the Circle City Indiana Pride Parade. Participating for the second year in a row, team members fought the sweltering heat and marched with a multitude of motivators. Approximately 75 team members showed up in support of the LGBTQ community to celebrate diversity.
Momentum did not falter as the year progressed.
Quarter three introduced not only a new season, but new volunteers, as well. In early July, the NextGear Capital interns banded together to put on a sort of garage sale, dubbed the "Swag Sale". They asked NextGear Capital team members to dig deep into the back of their closets to find gently used, pre-loved NextGear Capital gear that they no longer wore, as well as prompting those in leadership positions to donate new swag. By the end of the day, the formerly saturated room was depleted. The interns viewed the experience as nothing short of a success, especially after they learned Cox Automotive was providing a generous matching gift, raising the total to $9,270 for Big Brothers Big Sisters of Central Indiana.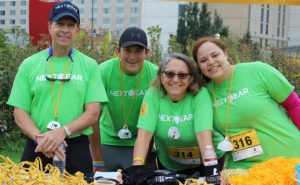 Another success story lies within NextGear Capital's participation in the Cox Automotive national partnership with St. Jude Children's Research Hospital. NextGear Capital's corporate team, as well as Autotrader, Manheim Indy and vAuto teamed up to be the Flagship sponsor for the annual St. Jude Walk/Run to End Childhood Cancer. The Cox Automotive brands were named the Grand Marshall and led all 600 participants in the walk through downtown Indianapolis. The team worked diligently, and came in first place in overall top fundraising teams. NextGear Capital field team members did an incredible job representing in their respective territories, as well. Across the country, team members got together in their regions and participated in the walk with other Cox Automotive brands. Team members from Indianapolis to Los Angeles helped fundraise, as well as walk to support the end of childhood cancer.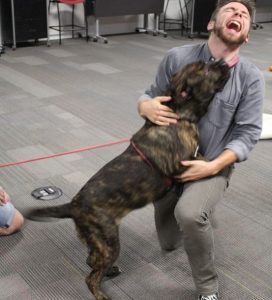 Finishing up the year, quarter four had a lot to live up to. While the year was coming to an end, community relations did not, and has not, slowed down. To start off the final quarter, NextGear Capital partnered closely with the Humane Society for Hamilton County, launching a six week fundraising and volunteering campaign for the shelter. Naming every Wednesday "Woof It Wednesday", volunteer opportunities and fundraising events were held weekly. Throughout the duration of the campaign, there was a coin war continuously running. In-house volunteer opportunities such as cage blanket making and dog toy making, and external volunteer opportunities such as spending an afternoon at the Humane Society for Hamilton County volunteering, were all a part of the campaign. With fundraising and volunteerism combined, NextGear Capital was not only a presenting sponsor of Woof It & Hoof It, but was able to make a total value impact of over $11,000.
Additionally, NextGear Capital team members have chartered a chapter of Cox Automotive's initiative, Women With Drive. Women With Drive, originally launched in April 2015 as a Cox Automotive initiative, was developed to reach three main goals: to support community outreach to address the unique needs of women, to establish a forum for networking and sharing ideas related to personal and professional development, and to empower women across Cox Automotive and the automotive industry at large. Women with Drive creates a community focused on the personal and professional development of women at all levels within Cox Automotive.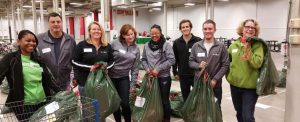 Women With Drive held a two week supply drive with proceeds benefitting Girls Inc., a local nonprofit organization that focuses on instilling confidence in girls. Since 1945, Girls Inc. has focused on responding to the changing needs of girls in their communities. Our field team members truly outdid themselves in the fourth quarter, as well.
One of their most notable efforts was supporting the Red Cross in their efforts to aid those affected by the Louisiana flooding. Field team members took it upon themselves to help raise funds and collect desperately needed items to donate to those affected by the devastating and widespread flooding. The North Central region donated approximately $1,340 directly to the American Red Cross, while the South Central region made donations directly to the flood victims. Truckloads of clothes and Wal-Mart gift cards have been driven to Baton Rouge weekly for the past few months. The South Central region is still making trips to help those affected by the devastation. To wrap up the year, NextGear Capital team members adopted 'Angels' in support of The Salvation Army's annual holiday fundraiser, "Angel Tree" program. NextGear Capital team members understand that every holiday season there are children whose families are struggling financially and cannot afford the expenses associated with buying gifts for their children. To help support these children and their families, team members rallied to support 23 'angels'. Raising approximately $200 per child, team members went all out to make this Christmas one to remember for the children. The Business Assurance and Advisory Services team also held a team-building volunteer activity at the annual Angel Tree distribution day, where they helped distribute gifts to the parents of the children enrolled in the program.
"I'm so proud of all of the NextGear Capital team members who went above and beyond this year to support so many great organizations in our community. Because of their hard work and commitment, NextGear Capital was able to have a record-breaking year in both fundraising and volunteering and we look forward to continuing our impact in 2017." -Patty Turner, Senior Director of Corporate Administration.
NextGear Capital takes pride in promoting volunteerism and fundraisings opportunities to our team members, but it is also everyday habits that truly make a difference in the community. Playing an active role in organizations such as the Indiana Chamber of Commerce, the Indianapolis Chamber of Commerce, the OneZone Chamber of Commerce, the Indy Rainbow Chamber of Commerce and the Carmel Green Initiative allows NextGear Capital to consistently aid and assist the local economy in any way that it can. Giving back isn't just about donating time or money, it means giving back to our earth as well. The OneZone Chamber of Commerce recently announced NextGear Capital as the winner of the annual Green Award for sustainable efforts in Carmel, Indiana. NextGear Capital has pledged to become a zero waste-to-landfill organization by December 2017. Being at an 84 percent diversion rate, meaning 84 percent of all waste is either composted or recycled, NextGear Capital is confident in our ability to attain this goal.
Monthly rotating trips to the Ronald McDonald House of Indiana, Gleaners Food Bank, and the John H. Boner Community Center allow team members to take time from their busy schedules and focus on helping others struggling within their community. Instead of zip-lining or participating in a thrilling activity, team members in the field are replacing these common teambuilding activities with a group volunteer project at their quarterly region meetings. NextGear Capital strives daily to find new opportunities in which it can become further involved in our local community. Looking forward to a strong 2017, NextGear Capital is planning now to make it the best yet!