NextGear Capital not only invests in dealers but also the community. In 2019 NextGear Capital team members proved they were committed to community by dedicating 6,919 hours to volunteering.
Patty Turner, Director of Facilities, Internal Events, and Community Relations, and Lauren McNabb, Community Relations Coordinator, led the charge on not only sponsoring events financially, but organizing events where team members can volunteer their time.    
Each month, team members had an array of volunteer and fundraising opportunities in which they would choose to participate to give back to their communities. Together, NextGear Capital served over 150 organizations during 2019.  
Here are some of our favorite events from 2019:  
American Red Cross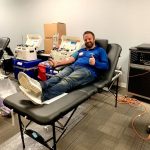 NextGear Capital supported the American Red Cross by hosting 4 blood drives throughout 2019. These blood drives took place at the corporate office in Carmel, IN so team members could donate during the workday.   
Keep Indianapolis Beautiful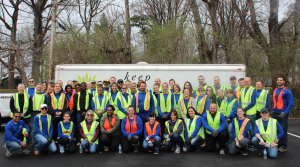 In April, a group of 94 team members headed outdoors to help Keep Indianapolis Beautiful. During the afternoon NextGear Capital team members planted 125 trees around Indianapolis, picking up litter along the way.  
 Rise Against Hunger 
In May, we had 203 team members gathered onsite at the corporate office to pack meals for Rise Against Hunger. This organization is dedicated to making a hands-on impact to end world hunger. In about 2 hours, team members were able to package 30,000 meals. The meals were sent to the Adventist Development and Relief Agency in Mozambique, an organization that nourishes lives through food assistance for the southeastern African country.   
PRIDE
This past June, approximately 200 NextGear Capital team members, friends, and family walked in the 2019 Cadillac Barbie Pride Parade. This was NextGear Capital's third year sponsoring the parade and is annually one of the most well-attended team member events. Team members walked to promote self-affirmation and celebrate lesbian, gay, bisexual, transgender, and queer (LGBTQ+) social acceptance, achievements, and legal rights. NextGear Capital is a proud supporter and advocate for diversity in the workplace and strives to ensure all team members feel as if they can be their authentic selves every day.  
Plane Pull for Special Olympics Indiana 
How fast could you pull a plane? In August 20 team members hit the tarmac, pulling a Boeing FedEx 757 jetliner 12 feet in 6.359 seconds! The plane pull was part of a fundraising event for the Special Olympics of Indiana. The NextGear Capital team came in 2nd place overall and raised $1,600 for Special Olympics Indiana!  
Indiana Sports Corporate Challenge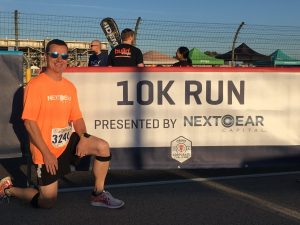 For the first time, NextGear Capital participated in the Indiana Sports Corporate Challenge. Over 50 team members took part in the three-day event, competing in different sporting events against other corporate companies throughout Indianapolis. NextGear Capital placed 13th out of 30 teams in the division.   
BizTown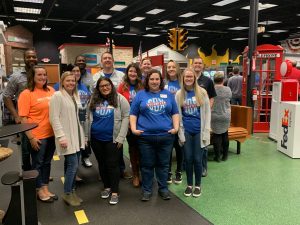 In November, NextGear Capital team members headed to BizTown to teach hands-on financial literacy concepts to 60+ students from Anderson Preparatory Academy. Team members helped students navigate their city and manage their finances, all while juggling jobs as CEOs, radio personalities, fire marshals, physical therapists and more.  
Riley Hospital for Children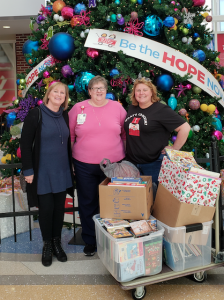 The Riley Hospital for Children serves as Indiana's only comprehensive pediatric medical center. The hospital is unique in the fact that they offer medical care to all Indiana children, regardless if the family is able to pay the cost. With help from Donna Sander and Jackie Adamski, NextGear Capital was able to show support for Riley Hospital. NextGear Capital donated 131 movies, 117 books, 2 Wii games, 15 sticker books, 11 puzzles, 4 decks of playing cards, and 2 decks of flashcards to the library at Riley Hospital for Children.   
Gleaners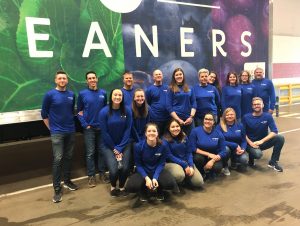 Team members dedicated 231 volunteer hours with Gleaners, an organization fighting to end hunger. Those volunteer hours were spent working at the Cynthia H. Hubert Community Cupboard, Wine Women and Shoes, Warehouse Production and two CARE Mobile locations.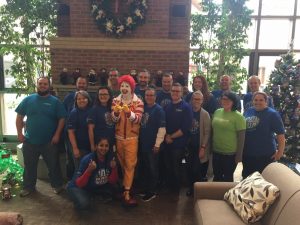 Ronald McDonald House
To end the year, NextGear Capital team members headed to Ronald McDonald House Charities of Central Indiana during the holiday season. During their visit, they helped Ronald McDonald transform a conference room into Santa's Workshop – a place where families can go shopping for their kids. 
We are grateful for all our team members who dedicated their time to help support these great organizations. We look forward to more contributions in 2020!