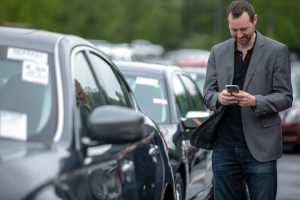 Inventory financing (or "floor planning") continues to be a viable source for dealers to floor their units. Not only does a floor plan allow dealers to expand their new and used offerings, but it frees up capital for other uses and lets dealers focus on what they do best: sell cars. What's more, advances in technology have made it easier than ever for dealers and auctions to conduct business.
Full spectrum of dealers empowered
A flexible floor plan allows dealers of any size to finance used and new vehicles from multiple buying channels, including auction purchases, trade-ins, wholesale units, dealer-owned inventory and even private owner purchases. From a franchise owner with multiple lots to a small mom-and-pop operation, floor planning is an efficient and simple way dealers can balance credit and working capital to maximize their cash flow, which is the lifeblood of a dealer's business and the fuel for growth.
An added benefit floor planning provides is the ability to leverage additional tools to assist with cash flow. Having financing options not only allows dealers to increase cash flow while waiting on units to sell, but the relationship between commercial (floor plan) and retail (consumer) lenders can greatly assist dealers by getting profits quicker and satisfying debt sooner, which allows dealers to buy and sell more cars.
A line of credit can sometimes be a one size fits all, but many dealers have different needs, from wholesale to retail, high line to economy. With the flexibility of a floor plan, dealers can accommodate their needs and demands by choosing terms/programs that are right for them.
Floor plan companies can also play a role in helping dealers expand their business. If a dealer wants expand his/her operations or add a second location, they're going to need units to sell on that new lot. By working with a willing and focused floor plan company, a dealer can simplify the process of securing new capital to help stock their new lot or expand an existing location.
Technology = game changer
Recent advances in technology – such as the use of mobile devices – have made floor planning a powerful tool for dealers, saving time and simplifying the process of buying and selling inventory. Mobile technology allows dealers to conduct business anywhere and at any time, making floor planning easy and efficient.
The swift changes in the technology landscape have benefited the wholesale auction industry as well. Technological advancements continue to improve bringing buyers and sellers closer from all over the country and the world. This increase in technology solutions for auctions has fueled the success of many internet-based auction offerings. These sales channels have grown by leaps and bounds and are living proof that online continues to show promise for the wholesale industry. The retail side of the business is also recognizing growth online, with multiple success stories from AutoTrader.com and Cars.com to smaller channels across the landscape.
Helping create a more robust industry
Inventory financing continues to play a role in the recovery from the financial crisis of 2008. As the economy improves, dealers are stepping up with more confidence. Because dealers have financing options to choose from, they have the ability to stock their lots with more units. Whether it's a specific make or trim level, floor planning allows dealers to meet the demand of their customer base. This has a positive correlation on auctions, as they need to floor more cars in the lanes to meet demand.
Looking to the near future, off-lease inventory will start coming out over the next year or two as well. That flood on the market is going to create more supply, resulting in lower prices and more demand for financing options.