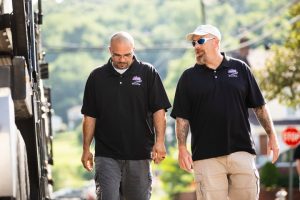 Some dealers take pride in being cash-only, and we understand that. But what if we told you that supplementing your cash-buying strategy with dealer finance solutions could save you time and benefit your business? By flooring just a few units, you can unlock some of the great benefits that come with a partnership with NextGear Capital. Even a small a line of credit can get you access to many products and services.  
Financial Flexibility 
If you supplement a floor plan to your cash-buying strategy you will find an increase in cash flow. This increase in cash flow can go towards purchasing inventory. Since dealer finance solutions relieve dealers from using their own cash to buy vehicles to stock their lots, dealers can purchase more and sometimes better inventory using their line of credit. With additional inventory, there will be more options for consumers, making sales more likely. In some cases, dealer finance companies offer fewer purchasing limitations on inventory, making it easier to get the make and model of vehicle the you desire.  
Dealer finance solutions go beyond just helping you pay for inventory. Some dealer financing providers offer the ability to guide dealers into making good buys. NextGear Capital dealers have access to Cox Automotive's Manheim Market Report and Kelley Blue Book valuations from the convenience of our Account Portal app. Dealers can use these resources to reassure they are making good purchases. 
The increase in cash flow will gives dealers the flexibility to use cash for other dealership improvements. An example would be opening a service center or expanding your lot. Enhancements like this can serve as another profit center for dealers that want to find ways to generate more revenue. 
In addition, having a line of credit can get you through a slow month of sales, help you stock-up during a busy time or other situations where you may be tight on cash.  
Saves Time 
Though many dealers initially use their dealer finance solutions for additional cash flow flexibility, a secondary benefit is that many dealers find is the ability to save time on a number of administrative tasks. For example, cash-buying dealers often have to take additional steps and keep track paperwork at auction to ensure their new inventory is properly purchased. With a floor plan, dealers simply bid and put the unit on their line of credit. 
When you purchase a unit and put in on a floor plan, the administrative duties for that unit are taken care of. NextGear Capital offers title and documentation management on every floor planned vehicle. This means that each vehicle placed on your floor plan has its title shipped to our corporate office to be stored in a state-of-the-art facility, The Vault. Upon receipt, titles are scanned then uploaded directly to Account Portal where they can be viewed in full color, 24/7. Dealers have the ability to quickly view and manage titles from any device, even if they've been paid off. Taking advantage of title management services can save you a trip to the DMV.
Ready to start supplementing your cash-buying strategy with dealer finance solutions? Apply now, or contact us for more information.