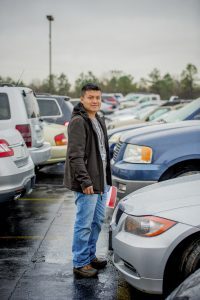 Floor planning may seem daunting at first, but it's really quite simple. To put it in the simplest terms, floor plan financing works like a credit card made solely for purchasing vehicle inventory. This line of credit relieves dealers from using their own cash. The increase in cash flow allows dealers to use that money on other needs of the dealership instead of being tied up in inventory.
Most companies that offer car dealership floor plan options want to make floor planning as easy and beneficial as possible for independent car dealers. Before taking the plunge into floor planning, make sure you follow these guidelines.
Do your research
The decision to floor plan your inventory is typically not an easy one. It's important to do some research to see if floor planning is right for your business. In most cases, dealers seek floor plan financing options for all the great benefits for their dealership.
Dealers commonly rave about how much time is saved with floor planning, in addition to the increase in cash flow, since deciding to floor plan. In most cases, dealers buying with cash have additional paperwork to keep track of to make sure their vehicles are properly purchased. When dealers finance a car with a floor plan, they simply bid and put the unit on their line of credit.
It's also important to research floor plan finance options. You want to find a lender that will work with you and design a plan that fits your specific dealership needs.
Unfortunately, floor planning services offered by banks and local lenders aren't always consistently offered. Over the years, a number of financial institutions have been in and out of the floor planning business, and support and attention for those efforts waver depending on the profitability of the bank or local lender's floor planning program.
Luckily, there are a few floor plan finance companies who are solely dedicated to serving smaller, independent dealers with flexible terms that fit their business needs.
There are many factors that go into choosing a floor plan financing company. While some dealers are focused on getting the best rates, it's also important to consider the resources each company provides.
For example, NextGear Capital floor plans come with many different dealer resources. Our dealers have access to over 1,000 live and online auction sources, Cox Automotive's Manheim Market Report and Kelley Blue Book valuations from the convenience of the Account Portal.
Apply
Once you've decided which car dealership floor plan lender is right for your business, it's time to apply!
Some companies, such as NextGear Capital, allow you to begin the application process online. The application process varies depending on the company.
In order to qualify to use a car dealership floor plan, a dealer needs to have credit. Specifically, a history of using credit and paying down debt. Floor plan lenders want to see what a dealer's credit history is like. A low credit score and some marks on a credit history won't always prevent an individual from using a floor plan, but it will likely limit the amount of capital a lender is willing to give to a particular dealer.
Begin using your line of credit
Once your application is submitted and accepted, it's time to start using your car dealership floor plan!
Many auction locations accept a number of car dealership floor plan companies as a payment option. This means that at auction, a dealer only really has to worry about buying inventory. With a floor plan, dealers don't have to worry about handling back-end operations and details. All a dealer will have to do is bid and take blocked tickets to the correct department to complete their purchase.
Grow your business
Car dealership floor plans ensure that a dealer has the capital needed to purchase inventory, and frees up cash to pay for other expenses, such as facility upgrades. Floor plans ensure cash isn't eaten up by depreciation, and dealers don't have to spend extra time at auction or waiting for checks to clear.
Dealers will also gain access to any resources the lender offers. For example, NextGear Capital's Account Portal. The Account Portal is accessible through any mobile device and shows dealer's details of their account. They are able to manage audits, use Rapid Pay, and so much more.
Ready to join over 23,000 dealers and floor plan with NextGear Capital? Please reach out to your local representative or contact us.