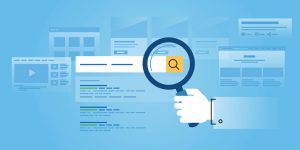 A key component of car dealer advertising is the information dealers make available online. What dealers present on their websites and digital advertising to potential customers can directly impact future customer interactions. If a car buyer can't see any pictures or read any details about a vehicle's history, they'll likely move on. To avoid that outcome, dealerships must put care and consideration into their digital advertising posts.
Generating Leads and Exposure
Placing listings on sites like Kelley Blue Book, Autotrader or even doing a campaign with Dealer.com are some of the most popular ways to generate leads. In this form of car dealer advertising, it's important to view posts as more than just lead generators. They can also create great exposure if executed properly.
Creating Posts That Achieve Results
To get people in the door for dealership visits, it's important to create posts that resonate. Good car dealer advertising posts focus on the following areas:
Exceptional Photos: Photos are the first impression a buyer has of a vehicle. Not only do these pictures need to be clear and of good quality, but they need to show detail. Customers expect to see every inch of the car in these photos, and are looking to see everything from the tires to the space behind the driver's seat. They don't bother with dealership visits until they are confident in the merchandise.
Quality Content: Every used vehicle has a backstory. Car buyers want, and need, to have information about the vehicle's history. Don't leave out the details. What's the current mileage? Has all maintenance been documented? What special features are available? Did the previous owner smoke? Providing details tells the story of the vehicle, and shows transparency to potential customers.
Accessible Contact Information: Let's say a customer liked the photos and the description on a particular posting, and now wants to take a look at the vehicle in person. Dealers help to facilitate an easy buying process by making dealership contact information easily accessible. Including multiple contact methods will also increase chances of Without accessible dealership contact information, customers will move on.
When these ads turn into in-person visits, dealerships will need to confirm where the lead came from. Be sure to coach front-line team members to ask customers,"Where did you hear about us?"
Car dealer advertising is only as effective as the effort put into the photos and descriptions of each post. Without captivating photos and a detailed description, buyers might pass on their next vehicle. To turn that search for a vehicle into a buy, or at least a visit to the lot, dealers need to spend a few extra minutes on their posts. This can pay off quickly and creates long-term relationships with buyers who trust their dealerships.