FREDERICK, MD.—Pedal cars attracted very adult-sized donations at the National Auto Auction Association's Black Book Pedal Car Auction, raising more than a half-million dollars to benefit the organization's nonprofit NAAA Warren Young, Sr. Scholastic Foundation, Inc. The auction was held during the 2014 NAAA Annual Convention in Boston.
Among the 14 candy-colored and fully accessorized, pedal-powered entrants, a Jump Truck custom-built by State Line Auto Auction of Waverly, NY — complete with jumper cables, compressed air system, push bumper, beacon lights, trash receptacle, fire extinguisher and first aid kit — claimed the "Best In Show" title with a winning bid of $102,000. The team of John Williams, Chris Waters and Ed Garrity under the supervision of Rob Bennett invested almost 130 hours in the project, according to State Line President Jeff Barber.
The charity event's entry fees, vehicle sales, award sponsorships and additional contributions collected a grand total of $576,300 for the association's annual merit scholarship program.
Four other contestants took home special show awards sponsored by NextGear Capital and judged by the NAAA's four chapter presidents: McConkey Auction Group, "Most Creative Pedal Car;" Greater Milwaukee Auto Auction, "Best Custom Pedal Car;" Pittsburgh Auto Auction, "Best Accessories;" and, Akron Auto Auction for "Most Unusual Paint Job."
"I am truly astonished and extremely gratified by the remarkable response to this first-time fundraiser that far exceeded our expectations ten-fold," said outgoing NAAA President Jack Neshe, explaining that the original goal was $50,000. "I want to express my heartfelt appreciation to all of our auction participants for their generous support."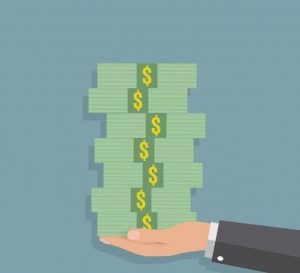 Neshe, who also chairs the WYS Scholastic Foundation's board, had suggested the auction idea a year ago during a visit to NAAA headquarters where he saw a pedal car in the office of Chief Executive Officer Frank Hackett.
"We just thought this offered our members a great way to demonstrate their creativity and craftsmanship in a friendly, fun competition while raising money for our scholastic foundation, which since it began in 2004 has helped 120 deserving students achieve their dreams of higher education," noted Neshe.
The auction rules allowed the contestants to modify new or pre-owned pedal-powered vehicles or even custom make their own — whether trains, planes or automobiles — as much as their imagination and skill would permit. That included paint, decals, graphics, exhausts, lights, sirens and other parts or accessories.
Handiwork of all the entrants vying to be among the finalists selected to compete in the auction appeared in a display at the CAR Conference in March. The lucky 13 to be included with Black Book's entry on the auction's run list were chosen by a random drawing held at the National Independent Automobile Dealers Association Convention this past June in Las Vegas.
In run order the auction contestants and their final bids were: Black Book ($49,500); Capital City/Mountain State Auto Auctions ($10,000); ADESA Indianapolis ($8,500); Akron Auto Auction ($14,000): Sanford Auto Dealers Exchange ($25,000): McConkey Auction Group ($45,000): Manheim ($75,000); Dealers Auto Auction of the Southwest ($10,000); State Line Auto Auction ($102,000); Lynnway Auto Auction Inc. ($45,000); Greater Milwaukee Auto Auction ($25,000); Farmington Auto Auction ($15,000); Pittsburgh Auto Auction ($31,000) and Charleston Auto Auction ($26,000).
"The benevolent spirit of all those who took part was just inspiring," remarked Hackett. "It was one of the most entertaining and exciting 45 minutes I've ever experienced as we approached a half-million dollas and people kept making offers to get us over the mark. For example, Black Book and Lynnway both bought their own cars and then donated them back for resale. It was an amazing evening."
Hackett also noted the many magnanimous individual gifts that helped boost the final tally, which included $5,000 each from Auction Finance Corporation, Auto Auction Solutions and Jay Cadigan; $10,000 a piece from Charleston Auto Auction, Lynnway Auto Auction, Janet Barnard and Auction Insurance Agency; and, a $25,000 contribution from NextGear Capital.
Tom Cross, president of Black Book, said he was proud his company could be the main sponsor of the association's first-ever pedal car auction. "We believe in NAAA's work on behalf of the industry and are big supporters of the Warren Young Scholastic Foundation. We're happy to give back to the remarketing community in this role and thrilled at the event's overwhelming success in raising money for a worthy cause."
An article detailing the event with photos of all the pedal cars will appear in the November issue of NAAA's On the Block magazine. State Line's Best In Show winner will be featured on the covers of both the magazine and the 2015 NAAA Directory.