By Patty Turner, Director of Events and Community Relations
At NextGear Capital, we understand the importance of building relationships with different organizations in our community and that volunteering can have a positive impact on an employee's everyday life. Through our community relations efforts, we are striving to help make a difference in the places where we work, live and play.
Even though we are only at the halfway point of 2015, our community relations numbers to-date are mind-boggling:
1,900 hours volunteered by employees, friends and family
227 employees have volunteered at least 1 hour in 2015
41 organizations helped
NextGear Capital has also taken part in some amazing community relations campaigns with our other Cox Automotive business units. In March, we participated in No Excuses, an annual campaign that encourages employees, their teams and their families to get out and volunteer at least one hour during the month.
Some highlights from this campaign include:
Polar Plunge for Special Olympics
10 employees took the plunge to promote awareness for Special Olympics of Central Indiana. In the process, this group raised $2,335 in just one week!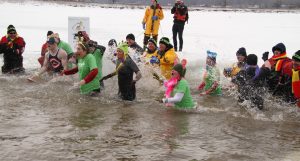 Stop Hunger Now
109 employees helped pack 10,000 meals for people in developing countries.

Blanketeering
25 employees made 30 no-sew blankets for the American Cancer Society and Project Linus to benefit cancer patients and ill children.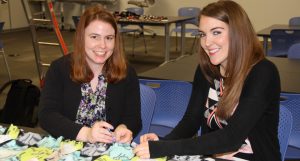 Most recently, NextGear Capital took part in the Cox Automotive Drive Away Hunger campaign. Teaming up with Feeding America's nationwide network, all Cox Automotive business units spent June 15-25 collecting canned goods and other most-needed items. On June 25, 15 teams competed in a large CANstruction build of their donated items, with team CANtastic NextGear being declared NextGear Capital's champion. Including our two international offices, NextGear Capital employees donated over 7,000 pounds of food!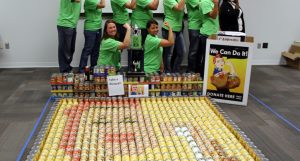 We're excited with how our employees have immersed themselves in being "committed to their community" and look forward to even more involvement throughout the rest of 2015!