It's easy to buy inventory. With enough credit, a dealer could fill his whole lot with vehicles. However, buying the right inventory that will sell is harder than just buying inventory. Being aware of the needs, trends and desires of your market will help you to not just stock inventory, but will help you stock the right inventory.
Know Your Market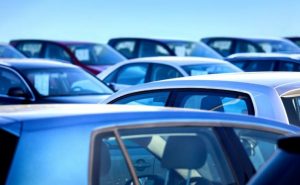 The key to stocking the right inventory is knowing your market. What types of vehicles are potential customers in your community looking for? Are most customers primarily first time walk-ins or are they doing research online first? When was the last time they purchased a vehicle? When it comes to stocking inventory, half of the battle is knowing the answers to some of these questions. Why stock a limited edition SUV if 85 percent of your customers are looking for a mid-size sedan? Gather, and accurately record, data from customers through surveys, website analytics, or even by asking leading questions during the sales process. Compiling this data will paint a picture of who your customers are and what they are looking for, in both a dealership and a new vehicle.
Check and see if the data gathered from customer surveys lines up with sales records and current inventory. If there are gaps, there should be opportunity to pivot inventory and meet the needs of customers that may fit within those gaps.
Use Your Resources At Auction
Keeping your market product and price preferences in mind is essential when trying to determine what vehicles you should purchase from an auction. Pricing tools are a great resource to help you make an informed decision on whether you should purchase a particular auction vehicle. Value lookup on the myNextGear app and the Manheim Market Report (MMR) are excellent resources to learn more about the potential vehicle you are buying at an auction, and what fair prices are for those vehicles. These tools use data gathered from others who have purchased similar vehicles in the same condition. Using these resources, and keeping in mind the markup price your market is able to bear, will help you determine if a particular vehicle is a good fit for your inventory.
Stocking The Right Inventory
Balancing inventory with the wants and needs of potential customers hinges on a dealer's ability to stay in tune with the market. Learning the market and stocking the right inventory puts dealers on the right track to profit and better meet the needs of customers.