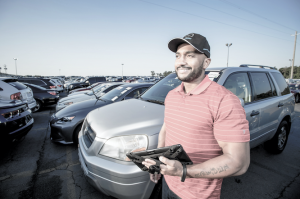 It is often said that used car dealers will typically make most of their profit margins with an initial vehicle purchase. In addition, almost all dealers are equally affected by margin compression and aged inventory which can cut into dealership revenue. This pressure on profits means it is even more important for dealers to make sure they use their floor plan line of credit to make wise inventory investments. How can an automotive dealer ensure they purchase vehicles with good potential profit margins?
Know What Sells
Not every dealership can meet the needs for all potential customers. A dealer looking to sell specialized high end brands is not likely to stock units valued under $5000 for sale. What is your dealership's niche? What types of vehicles products and color combinations tend to sell best on your dealership's lot? Are there any price points that seem to sell better than others in the market? For NextGear Capital dealers, use some of the analytics tools and reports available on myNextGear and look for any dealership patterns or trends.
Mind Dealership Needs and Budget When Purchasing
What type of vehicles do you need to restock your dealership lot? How much of your floor plan line of credit are you willing to spend to acquire a particular vehicle? What does potential retail mark-up look like? Walk the lot before an auction sale to figure out what inventory would fit at your dealership. Check vehicle values using the Manheim Market Report (MMR) and by using Value Lookup on myNextGear. Set limits on how much you are willing to spend for a particular vehicle, and be aware of how much of your floor plan you would like to use on sale day. Using your entire floor plan line of credit all at once will allow you to stock a lot of inventory, but keep in mind that you must have cash readily available to pay off the initial floor plan investment if those vehicles haven't sold.
Weigh Reconditioning Costs
Before being sold on a used car dealer lot, some vehicles might need some repairs and will need to be cleaned. If a dealer has the chance to look at any available auction inventory details and walk the lot before the auction sale, it might be possible to gauge some of the reconditioning costs for a particular vehicle. Each dealer will have to decide on type and amount of reconditioning risk they are willing to take on. Evaluating units that need reconditioning and the potential cost of repairs before purchasing can give dealers a better idea of the profit margins they can make on a particular vehicle.
Dale Pollak from vAuto typically recommends dealers to strive for an average cost to market ratio of 84 percent for used vehicles. This ratio allows for a 16 percent difference between the cost to own and recondition a vehicle and its current retail asking price.
Purchasing inventory with good potential profit margins is a constant balance of knowing your dealership, keeping track of your floor plan, and knowing what vehicles have profit potential. Though this process might take some time to implement, it's never a bad idea giving your dealership more chances to profit.