Just when you thought you had millennials figured out, get ready for 80 million strong Generation Z. Gen Z holds the influence of $200 billion in spending power, and luckily for automotive dealers, ninety-two percent said they plan to own a car.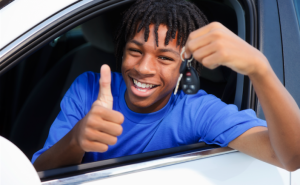 Born basically with a cell phone in their hands, Gen Z is made up of true digital natives who have never existed in a world without the internet. This generation was born between 1998 and 2016, and their formative years were influenced by the last breaths of the economic boom of the '90s, the Great Recession and the war on terrorism.
A recent study from Autotrader and Kelley Blue Book highlights the trends Gen Z will be looking for when they gear up to purchase a car. So what should automotive dealers do if they want to reach this generation?
It's All About The Experience—Both Digital and Face-to-Face
Even though Gen Z grew up in the digital age, they still highly value face-to-face interaction with sixty-seven percent reporting they would rather car shop in-store. This generation values a positive experience above all, including convenience and price. However, this face-to-face interaction might look differently than typical, past appointments with potential customers.
Moving forward, dealerships need to consider taking on the role of an "experience center," because Gen Z will most likely do their research on multiple digital outlets before stepping foot in a dealership. The main purpose of their visit will be to take their prospective purchase on a test drive, and to see for themselves what add-ons and options are available.
Integrated, Visual and Interactive
If dealerships are now taking on the role of an "experience center," automotive dealers need to make sure they are reaching Gen Z where they are online.
Dealers can create the positive experience this generation is looking for by tapping into the generation's digital, highly visual and interactive nature. Gen Z is accustomed to moving seamlessly between their devices and the real world, with an expectation that the information needed should do the same. Websites and promotions should be readily available to Gen Z and should move uninterrupted across devices between the online and offline world.
Strong visuals and fewer words are effective when trying to reach Gen Z. With their expectation of integrated and interactive information, consistent and interactive advertising messaging and design throughout Gen Z's favorite sites and social media platforms is crucial to capturing the attention of this generation.
The closer an automotive dealer can get to providing a positive experience for this generation digitally, the closer this same dealer can get to providing a positive experience with Gen Z face-to-face.