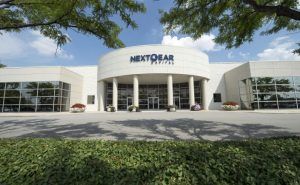 NextGear Capital, a Cox Automotive brand, announces that the NextGear Floorplan Master Owner Trust successfully completed the sale of $400 million of privately placed 144A Asset-Backed Notes, Series 2017-1. The company's sixth successful securitization transaction, which further broadens the investor base, included the issuance of $400 million of "Aaa/AAA/AAA" rated Class A Notes.
"Since our inaugural bond securitization in 2014, NextGear Capital has been a regular issuer in the term markets as we support the substantial growth of our lending platform," said Dave Horan, NextGear Capital's chief financial officer. "We continue to be delighted with the level of interest from current and new investors, as well as the bond market's overall receptivity to our business model."
NextGear Capital is the most comprehensive provider of lending products and support services for the automotive remarketing industry. It provides $20 billion in annual funding to more than 22,000 auto dealers throughout the United States, Canada, United Kingdom, and Ireland.