Relationships Matter

Independent dealer Edwin Smith opened Blue Sky Auto in 2014 and has been a NextGear Capital client since 2015. He started out with a modest line of credit of $25,000 and has steadily grown to $350,000.
While he says his business model hasn't changed much over the years, his relationship with NextGear Capital and his business partner has helped him remain successful no matter what has come his way. "I had previously worked with a different floor plan company but as soon as the rep from NextGear Capital walked into my door, I immediately liked him and decided to switch to NextGear," Smith said. "I really think that my relationships with NextGear Capital and my business partner, along with the support of my staff, have been the key to my dealership's success over the years."
These relationships have been especially important for Smith in 2021. Despite the economic factors all dealers have faced, as well as a personal health challenge he has had to overcome, he has leaned on both NextGear Capital and his business partner to remain successful. Whether it's finding ways to keep from overpaying due to high inventory prices, making sure the units on his lot are the right mix for his client base or just talking through the big decisions, it all adds up to a steadily profitable and successful track record.
Stronger Together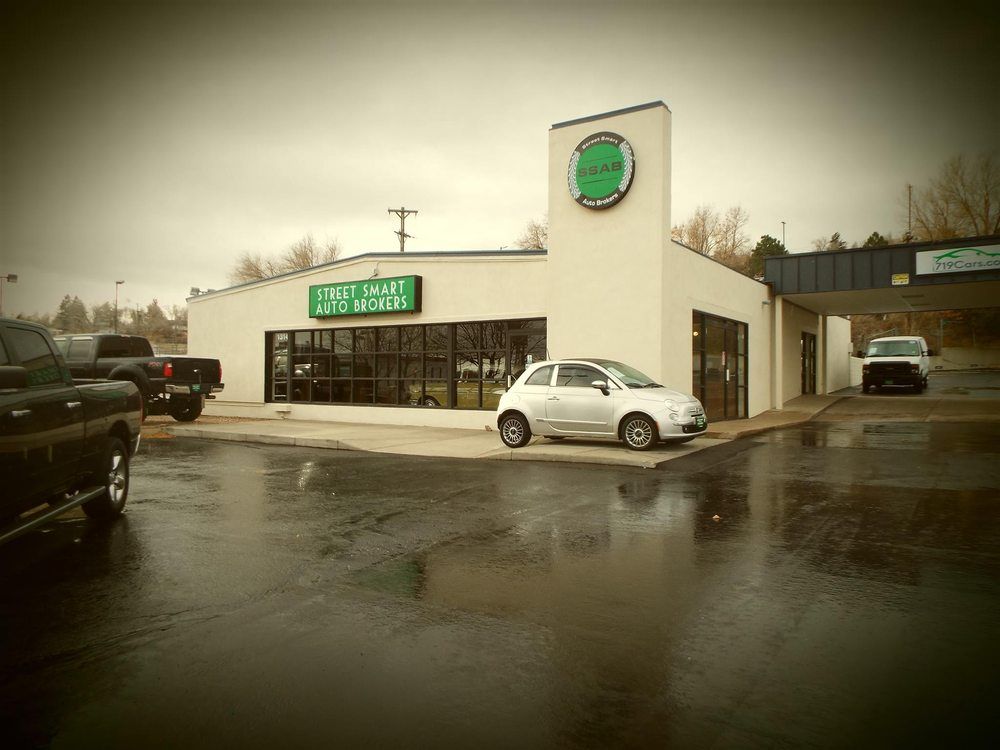 After spending 30 years in the automotive industry, Mark Weida, owner of Street Smart Auto Brokers in Colorado Springs, Colorado, said the pandemic was unlike anything he'd ever seen. "Since we weren't considered an essential business, we were shut down for two months which was really difficult," he said. "When we were finally allowed to reopen, I went to great lengths to make sure my customers and staff were safe by increasing our sanitization protocols."
Weida says that he also decided it was time to make other adjustments to his dealership. "I made some changes to my staff and hired a new service and general manager who were willing to adapt to our changing business model," he said. "I've also hired more mechanics so I can get the vehicles ready to sell as quickly as possible. My goal is to have each vehicle sold within 45 days of purchase and if they don't sell by the 60-day mark, I turn around and sell them to another dealer."
The biggest change Weida says he's made is to his buying strategy. His dealership specializes in mid-sized used vehicles between 2 and 10 years old. While he uses some online buying platforms, for the most part he prefers to buy his inventory in person even though it takes more effort. He takes a team of buyers out so they can work multiple auctions over a few days. Recently, he had four buyers spread out at eight auctions over three days and purchased 38 vehicles. In comparison, he used to be able to buy the same number of vehicles in one day after only attending two auctions by himself. "I've never seen a market this volatile," he said. "First, inventory prices started to creep up, then the semiconductor chip shortage happened. Suddenly we were competing with new car dealerships because they didn't want empty lots, so they started purchasing used vehicles which further added to our inventory challenges. I've talked to other dealers around the country who're paying the same price for 2016 model vehicles that they were paying for 2018 model vehicles just a year ago."
Despite all the challenges, Weida says that things are starting to look up. His dealership recently had the best week in terms of vehicles we sold since COVID. While he used to average between 80 to 100 vehicles on his lot, he now averages about 120 so he's still been able to increase his inventory during this time. He is also currently the President of the Colorado Independent Automobile Dealers Association (CIADA) and a member of a NIADA board and committee. "It's nice because I get to talk to other dealers, share ideas and help each other figure out solutions to problems," he said. "I don't remember a time in the industry it's been this precarious, but I think dealers who've been able to adapt have been able to be successful. We don't know what tomorrow's going to bring but we know we're stronger together."
NextGear Capital Team Members Embrace Inclusion Virtually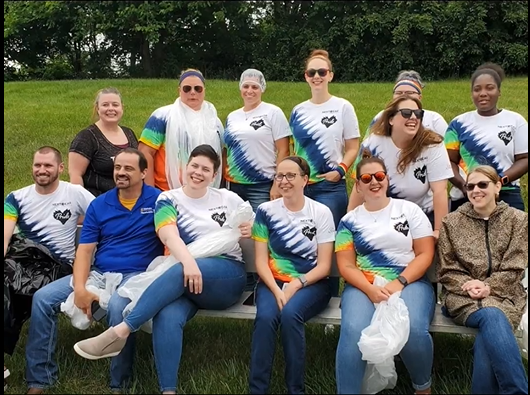 Even though most NextGear Capital team members continue to work from home, they were recently able to participate in virtual events to celebrate PRIDE and Juneteenth. The PRIDE Employee Resource Group (ERG) board members recently distributed items to members' homes. "Knowing that PRIDE would be a virtual experience this year, we wanted to ensure that we kept the energy, excitement and inclusiveness that comes with PRIDE month," said PRIDE co-chair Erin Kahre. "This allowed us to get creative and we decided that we would assemble and deliver PRIDE-themed swag bags for our team members at home to enjoy! We had about 120 team members sign up to receive the bags."
After distributing the items, the ERG held a selfie contest for team members to post pictures in their PRIDE shirt. The ERG plans to be back to the Indianapolis PRIDE parade in 2022, but was so pleased that they were able to do something to show LGBTQIA+ team members that they're important and supported.
NextGear Capital team members also celebrated Juneteenth by participating in a virtual Cox Automotive discussion, "Why Investing in Diversity & Inclusion Pays Off" with Cox Automotive's Inventory Solutions President, Grace Huang, and Mercedes Benz USA's Chief HR Officer, Lars Minns. They shared their experiences and the benefits they've seen when automotive organizations focus on being more diverse and inclusive.