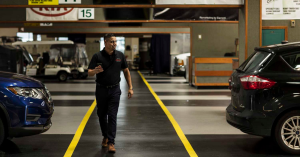 When in-person auctions started to close down during the pandemic, many independent dealers found themselves having to quickly adjust to buying and selling their inventory online. Since many dealers had not been big online buyers prior to the pandemic, they didn't realize how they could enhance their current inventory offerings through these platforms. Not only are online auctions convenient and efficient, but if you know how to leverage them correctly, they can help give you the upper hand whether you're buying or selling inventory.
Here are some tips for mastering virtual auctions to give you a competitive edge:
Familiarize Yourself with Different Format Options – One of the benefits that comes with buying and selling vehicles online is the access to the numerous options out there. With so many different platforms available, it may seem daunting to know which one is going to work best for your needs. It's a good idea to take time beforehand to do research so that you fully understand how each one works, ensuring you're selecting the right online partner auction for your dealership.
Know Your Vehicle Location – Something buyers need to be aware of is the vehicle's location for all inventory being considered for purchase. Online auctions are able to offer you more variety by listing vehicles that aren't just available onsite. Make sure you know if the vehicle you're bidding on is located at the actual auction lot or 100 miles away. Extra transportation costs can eat away at your profits so knowing your vehicle's location can help make sure you bid without any costly surprises.
Understanding Online Arbitration – Arbitrating vehicles purchased online might sound like a big undertaking and one you may even think you'll run in to more than with in-lane purchases. However, arbitration rates have actually gone down since moving to a more digital environment thanks to digital tools like in-depth videos and Condition Reports. The NAAA has established policies for both buyers and sellers purchasing in an online environment and encourages that they are used as a guideline. Everything from title discrepancies to understanding the sale light system are covered, so this is a reliable tool you can use to know you're not going to purchase a lemon.
Become a CR Expert – Knowing how to read a condition report is crucial if you're going to buy and sell vehicles confidently online. CR's have improved since online buying has grown in popularity and they feature more detailed information than ever before. Sellers can use the information in the condition reports to help discuss any concerns with potential buyers and reduce the chances of their customers being dissatisfied with their purchase.
Access to Extra Resources – One of the myths about virtual auctions is that you won't have access to things like Post Sale Inspections, transportation and reconditioning services, but that's not the case! Most virtual auctions still offer buyers all of these additional services and in many cases, you can even have a PSI or recon done onsite at the auction, even if the vehicle was purchased online.
Easy Integration– Another convenient part of buying or selling your vehicles online is how easily you can integrate things like a floor plan into the process. Floor plans can help free up cash so that you have more flexibility to get the inventory you need right away. Additionally, if you select a floor plan provider on the same platform as the auction you're using, they will already be integrated, making for a seamless process.
Don't Be Afraid of Fees – Another misconception about virtual auctions is that you'll pay more fees. This isn't true because the fees associated with onsite and online buying are comparable and you might actually be able to save some money by taking advantage of special promotions that are only available with online vehicle purchases.
By taking the time to do some research, you're going to be able to take command when you bid on and sell inventory online. You'll be able to participate in multiple auctions at once, acquiring the inventory your customers are looking for in a lot in less time, so you can get them into your customer's hands and off your lot faster. This can help reduce your costs, increase your margins, and put cash in your hand earlier in the process driving your dealership towards increased success.