Self-reconciliation tool tackles a key dealer pain point in the auditing process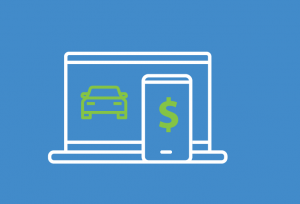 To make a challenging audit process easier, NextGear Capital will be introducing a self-reconciliation tool that saves dealers time and provides them with greater control over their vehicle audits. Combined with other recent audit process improvements, dealers will be able to experience up to 80% fewer audit-related interruptions and have the ability to reconcile units seamlessly from their devices.
With a mobile-first solution for reconciliation, dealers are empowered to take charge of their audits through a simple three-step process via NextGear Capital's Account Portal. After logging in, dealers select a vehicle, take four photos, then submit them to clear outstanding audits in real-time. Overall, this significantly reduces the amount of time it takes to resolve audits and allows dealers to avoid floor planning delays.
"After hearing dealer opinions on the audit process from our annual client survey, we were determined to make streamlining the entire auditing experience one of our top priorities," said Randy Dohse, NextGear Capital senior vice president of operations. "We wanted to build more trust with dealers through increased transparency and simplify the overall experience to return time back to them so that they can focus on their business. Improving customer experience and addressing customer feedback with effective solutions are critical components for any business."
Dealer feedback was crucial in determining where improvements to the auditing process could be made. After conducting a comprehensive survey to gauge dealer feedback, results showed that the audit process was one of the more time-consuming tasks of daily floor plan management. These results inspired NextGear Capital to further improve the auditing experience for dealers everywhere.
"None of us love the audit process. So I was very straightforward with our account rep and actually they had one of the regional guys fly in to talk to us about what we were feeling and what we were experiencing, and why that was such an issue for us," said Heather Moreno, owner of Lightning Motorsports in Grand Prairie, Texas. "They listened, they made changes, they've streamlined the audit process, they've worked with the auditors and I have found NextGear Capital to be incredibly responsive."
Efforts to streamline the auditing process have changed the way dealers interact with NextGear Capital. Beyond the transparency and flexibility that the Account Portal's self-reconciliation tool provides, dealers now get twice as much time to fully clear an audit, streamlined notifications and the ability to advise on scheduled vacation and auction days, all of which can be easily done from a smart phone or tablet, making the NextGear Capital auditing process one of the most flexible in the market.
"When we revised our audit reconciliation process, we knew that we were tackling a major pain point for dealers," said Lucas Hancock, NextGear Capital senior director of risk. "Empowering dealers to self-reconcile units combined with the most flexible auditing process in the market will positively transform how we communicate with and conduct business with dealers for the foreseeable future."
For dealers that are constantly on the go, NextGear Capital's self-reconciliation tool and audit improvements offer the benefit of a flexible and efficient process, with fewer interruptions and more time to get everything done. Dealers will also receive improved visibility through the "My Audits" tab in their Account Portal dashboard, which will show units that need to be verified, audit due dates and potential financial impact if no action is taken. My Audits is set to launch this summer, with additional self-reconciliation features to follow.
Access to an industry-best combination of improved flexibility, functionality and convenience on audit processing means dealers have more time to concentrate on dealership sales and operations.
For more information about NextGear Capital's self-reconciliation tool launching later this year or the audit process, visit ngc.dev3.rt.gw or contact a local NextGear Capital representative.