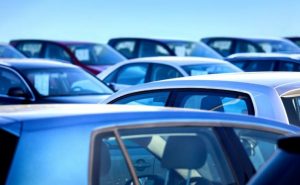 The end of tax season also marks the end to one of the busiest times of the year in the auction business. It is widely expected that as temperatures begin to rise, auction volumes soften due to lower supply of new dealer trades. The dealers who were flooding your auction lanes just months ago know that retail sales decline in the summer due to weather, family vacations, kids' summer camps and home projects, to name a few.
Marketing promotions and event sales are one way to overcome the stagnancy of summer and ensure you stay on pace towards your overall yearly goals. While there is no one true course to go when planning your promotions, there are some steps you can take to help set yourself up for success and draw dealers to your lanes.
1) Have a pre-set marketing calendar for the year
Identify historically low sale weeks and build a pre-set marketing calendar for the year that focuses on increasing traffic at otherwise slower times. What were some of the challenges last year? What are your expectations as it pertains to increasing volume? Knowing the obstacles you dealt with in the past will allow you to identify time frames that need additional attention. Additionally, mapping it out provides you with ample time to saturate dealers with information regarding your promotions and event sales, ensuring that your event is a success.
2) Get others involved
Contact floor plan companies, vendors and your top buyers/sellers to participate in the event. This is an opportunity for many to get involved to offer dealers additional incentives for attending. It will also boost your marketing footprint as they contact their customer base to promote the shared offering.
3) Be aware of market conflicts
It is important to be knowledgeable about area events that may take away from an auction's promotional event, whether it be an IADA meeting or a competitor's sale. Being aware of what your competition is doing allows you to be proactive in your approach in attracting dealers to your lanes. However, there are always some unknowns and with a well-planned marketing execution, an auction should move forth with the dates that will benefit its sales regardless of outside forces.
4) Be imaginative and creative
The most important components of all….get your employees engaged and have fun! Just because you're doing business doesn't mean you can't have a little enjoyment and entertainment with your promo/event sales. Some auctions hold fun events such as hot dog roasts & sales with specific themes while others tie-in a special promotion to celebrate the auction's anniversary. Having your event reflect your auction's personality will be a huge hit to your dealers and can be key in helping to increase your volumes in slower weeks.