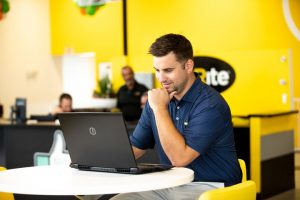 One of the biggest objections dealers have with floor plans is the belief that there are hidden fees associated with floor planning. While this may be true for some dealer floor plan financing companies, NextGear Capital's fees are transparent. This article will walk you through a general outline of NextGear Capital's dealer floor plan costs. Please contact our sales team to get a quote specific for your business.
Floor Planning
In general, our term plans are broken up into three terms. The first term is usually 60 days. This gives our dealers 60 days to sell a floor planned unit in the first term. If your dealership's average turn time is more than 60 days, we have term plans to suit you.
In the first term, you will be responsible for three costs. The first cost is a floor planning fee. This is a flat rate that will be added to your principal balance. Dealer floor plan fees vary slightly depending on credit worthiness and other factors. For example, this fee is around $85 per unit for the first 60 days for some of our dealers. If you do not sell the floor planned unit in the first term, there will be an additional floor planning fee for each additional term.
Interest
The next item in determining the cost of a dealer floor plan is interest. NextGear Capital's interest depends on how much the unit costs and how many days it's floored. Interest is accrued daily for the number of days the unit is on the floor plan. Interest rate is based on creditworthiness and can vary dealer to dealer. Due to those factors, your exact rate could be more or less than this example. An example of a common floor plan might pay 27 cents per $1000 per day. For this example, a $10,000 unit would cost $2.70 per day on a dealer floor plan.
Title Processing
The third cost is a $18 title processing fee. At NextGear Capital, we take the stress out of title management. We offer title and documentation management on every floor planned vehicle. This means that each vehicle placed on your NextGear Capital floor plan has its title shipped to the corporate office to be stored in our state-of-the-art facility, The Vault. Upon receipt, titles are scanned then uploaded to Account Portal. Dealers have the ability to easily view and manage titles from a mobile device or desktop, even if they've been paid off.
Through Account Portal, you are able to release titles so you can get ahold of them prior to a vehicle being paid off. For example, if you have a customer coming in to purchase a vehicle and they need a title to complete paperwork because they just sold a vehicle, you can request a release by simply logging into your account and completing the required steps.
An easy way to avoid additional fees and ensure all payments are accurate and on-time enroll in AutoPay. Available via Account Portal, AutoPay allows dealers to focus on daily operations without the worries of a potential missed payment. Enrolling in AutoPay is a quick and easy process, and free for all NextGear Capital dealers. 
If you're considering NextGear Capital as a dealer floor plan partner please apply, or contact us or your dedicated representative with any additional questions.