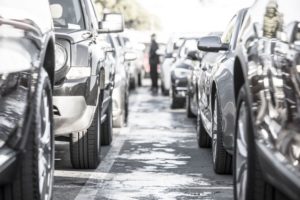 After a purchase, it can take a significant amount of time for a vehicle to become customer-ready. The increased speed of getting a vehicle to market is important. There is a clear correlation between how quickly inventory is merchandised and online to how fast that inventory moves. Dealers have a better chance of improving overall profits the faster that inventory moves. So what can a dealer do to get inventory to their lots faster and turn inventory quickly?
One of the easiest ways to turn dealer inventory faster is to know what types of vehicles sell well in an individual dealer's market. Evaluate the types of vehicles available at auction. Do those makes and models sell well on your dealership's lot? Use data from Account Portal and the vAuto Stockwave tool to find which vehicles will sell well on your lot.
Floor planning can speed up the buying process and help turn dealer inventory quickly. Not only does the process move quicker since dealers do not have to go through the steps of writing a check and waiting for it to clear, but they are granted extra flexibility that allows them to make quicker buying decisions, knowing that they have a line of credit to fall back on if their inventory costs are a little higher than expected.
After acquiring a vehicle, there are a number of other steps that dealers can take in an effort to get the vehicle on their lots faster.
One tactic is to get vehicles featured on digital dealership platforms before leaving the auction. The sooner a dealer can get a vehicle online, the faster a potential customer can see and potentially buy the vehicle. Even if a potential vehicle needs to be reconditioned, take a few photos that you can post while the vehicle is headed to your lot.
If it isn't possible to post anything online before leaving the auction, do detailing work before reconditioning to get images online sooner.
Dealers will also need to evaluate their transportation models to ensure they are using the most efficient means to get vehicles from point "A" to point "B." Manheim customers can look at solutions such as Ready Logistics to move cars quickly and efficiently. As a bonus, NextGear Capital customers have the added ability to floor plan transportation costs.
Getting a car ready for purchase on a dealership lot can take some time. However, taking steps to acquire and turn dealer inventory quickly is an excellent way for dealers to protect dealership profitability.