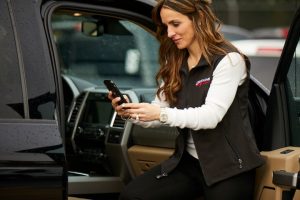 Most auto dealers are focused on tasks that benefit their customers and bottom line, not managing smaller tasks around their dealership. You'd be hard pressed to find a dealer who enjoys spending their time on audits. But no matter what, audits are necessary when running a dealership. For independent dealers, they can be beneficial in keeping tabs on inventory, especially when vehicles are off lot at a repair shop or being reconditioned. Audits can also assist in detecting shortcomings, and help dealerships operate more efficiently while at the same time becoming more profitable. 
NextGear Capital is determined to create dealer resources that empower dealers to save time on their audits while allowing them to focus more on the tasks that drive profitability for their business. That is why we created Self Reconciliation. 
The Self Reconciliation tool inside Account Portal simplifies the necessary floor plan auditing process with a streamlined, mobile-first solution. Dealers can log-in to the NextGear Capital Account Portal through any device, navigate to the My Audits tab, view vehicles to reconcile and take photos to submit and clear outstanding audits in real-time. Through this process, there is no need for the "Code Word of the Day".  
Since its launch in early 2019, it has quickly proven to be a popular dealer resource. Self Reconciliation saw immediate success, boasting 60% adoption in the first six months. Now, nearly 75% of all NextGear Capital clients have utilized this resource to manage audits on their floor planned inventory.  
How Does it Save Time? 
Clearing audits can be a tedious process, but with Self Reconciliation, dealers can now clear their outstanding audits in less than 10 minutes. Dealers can also delegate the auditing process to another staff member without having to share their Account Portal login credentials. This has also proved to be a convenient feature when dealers are out of the office. Headed to an auction or going on vacation? Just defer your tasks to another staff member inside of Account Portal. 
Along with Self Reconciliation capabilities, other audit process improvements have substantially decreased business interruptions by up to 80 percent. Streamlined notifications, extended reconciliation timelines and the ability to advise on out-of-office periods are a few key changes implemented to help dealers efficiently manage their floor plan account. 
Check out our Account Portal Tutorial on Auditing to learn more! 
For more information about NextGear Capital's Self Reconciliation capabilities or the overall auditing process, visit our Self Reconciliation page or contact your NextGear Capital representative.